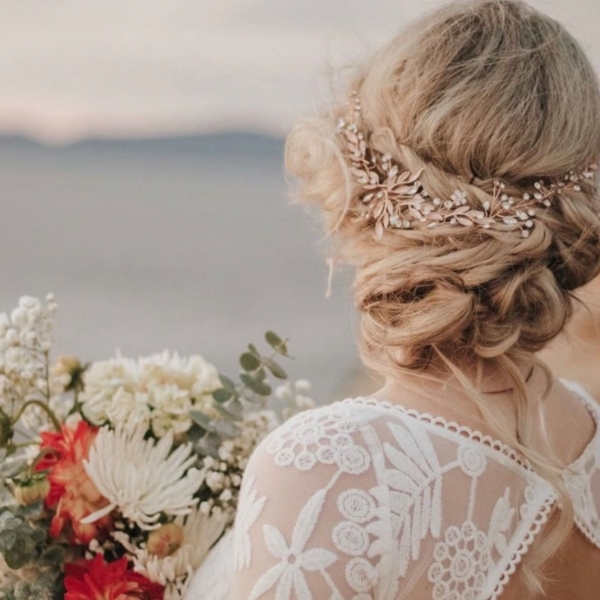 Bridal Hair Pieces Under $50. Affordable Elegance. Budget-Friendly Beauty. Beautiful and Budget-Savvy. Accessories That Wow. Stylish and Affordable. From combs to hair pins, hair vines to headbands, and stylish hair clips, there's something for every bride's unique style and taste.
Every newlywed-to-be deserves to feel like a true vision of beauty.
Of course, you want to look and feel your absolute best on this special day, and one way to add that extra touch of elegance and sophistication to your bridal ensemble is through the use of bridal hair pieces.
Bridal hair pieces are more than just accessories; they are an opportunity to express your personal style and add that extra touch of elegance and charm to your wedding day look.
In this blog post, we will delve into the world of bridal hair pieces and explore why you should want to have them as part of your wedding day look.
〰️ ENHANCE YOUR HAIRSTYLE: Bridal hair pieces, such as hair combs, clips, headbands, and tiaras, can instantly elevate any hairstyle.
Whether you choose a romantic updo, loose waves, or a sleek bun, a well-chosen hairpiece can effortlessly complement your chosen hairstyle, adding a touch of glamour and beauty.
〰️ MAKE A STATEMENT: Your wedding day is your chance to shine, and a bridal hairpiece can help you make a statement. From delicate and understated designs to bold and intricate creations, there are countless options available to suit your personal style and wedding theme.
A statement hairpiece can become a focal point, drawing attention to your face and enhancing your overall bridal look.
〰️ ADD SPARKLE AND GLAMOR: Who doesn't love a little sparkle and glamour on their wedding day? Bridal hair pieces often incorporate dazzling crystals, pearls, or rhinestones, which can catch the light and create a magical effect.
These exquisite details can effortlessly transform an ordinary hairstyle into a work of art, making you feel like a true royal as you walk down the aisle.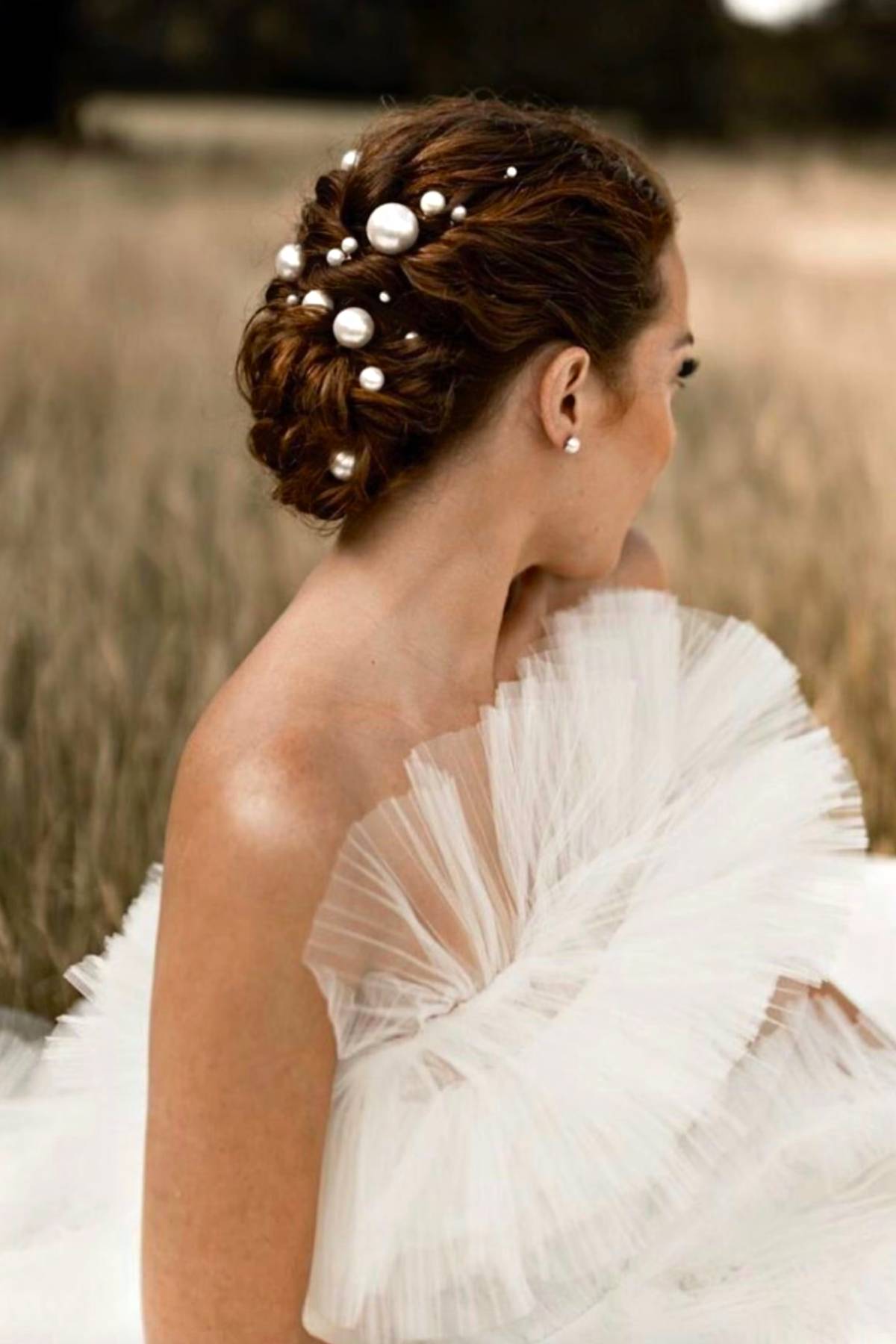 〰️ COMPLEMENT YOUR DRESS: Your bridal hairpiece can serve as the perfect accessory to complement your wedding dress.
Whether you're wearing a classic ball gown, a bohemian lace dress, or a sleek modern design, there's a hair piece out there that can harmonize beautifully with your chosen gown.
Consider the neckline, embellishments, and overall style of your dress when selecting a hairpiece to ensure a cohesive and stunning bridal look.
〰️ EMBRACE TRADITION AND SYMBOLISM: Bridal hair pieces have a rich history and symbolism associated with them.
Tiaras, for example, have long been associated with royalty and can make you feel like a queen on your special day. Veil combs can add a touch of tradition and romance, symbolizing the bride's modesty and purity.
By incorporating a hairpiece, you not only enhance your appearance but also embrace the cultural and symbolic significance attached to it.
This site contains affiliate links. For more info, please see our full disclosure.
Get ready to turn heads and create unforgettable memories as you walk down the aisle adorned with a stunning hair piece that reflects your inner radiance and enhances your bridal beauty. Let your hair shine on your special day!



Choosing the perfect bridal hair piece doesn't mean you have to compromise on style or exceed your budget. Opting for bridal hair pieces under $50 provides a cost-effective way to add beauty and style to your wedding day ensemble.
With a wide variety of options, versatility, and the opportunity to express your personal style, these affordable accessories allow you to create a memorable and captivating bridal look without overspending.
There you are lovelies! Bridal Hair Pieces Under $50!