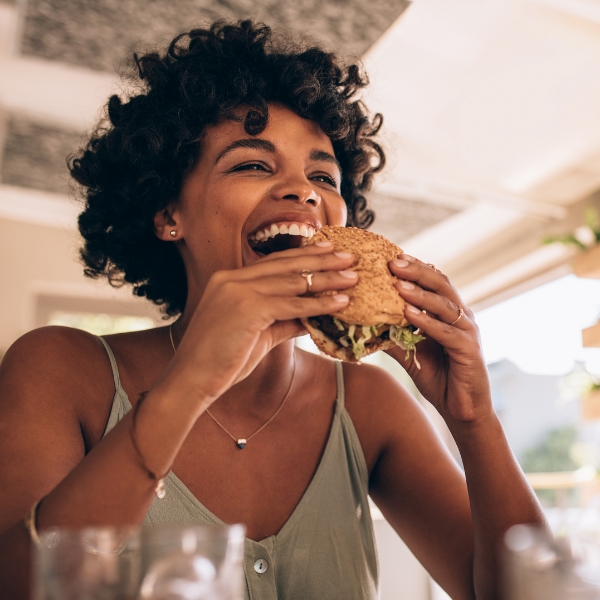 Easy Burger Dinner Ideas for Your Next Get-Together: Top 15. Wow your guests with these quick burger dinner ideas for your next event. From classic to creative. Grill and chill. Elevate your get together with these burgers done right.
This site contains affiliate links. For more info, please see our full disclosure.
When it comes to casual gatherings and even outdoor cookouts, burgers are the ultimate crowd-pleaser.
Their versatility and ability to cater to various tastes make them the perfect centerpiece for a delightful and filling meal.
Depending on your budget and the number of people you are hosting, you can surely find a few options here to fit your needs!
If you're planning your next get-together, consider these 15 mouthwatering burger dinner ideas that are not only easy to prepare but also guaranteed to satisfy everyone's cravings.
PRO TIP: Choose and invest in quality and already delicious buns. Your buns will take your burgers to the next level. Crowd favorites are Pretzel Rolls, Brioche Buns, and Ciabatta Sandwich Rolls. Also, always brush on high-quality tasty butter to make those buns extra yummy!
Also consider cutting the buns in half, or choosing mini burger buns so it will be more manageable for your guests to eat and enjoy them.
PRO TIP #2: If you have no time to prep the patties, you can also buy them frozen. Of course, fresh is always the best option, but being realistic, on a busy day, you might not be able to have this option. Read reviews first to check which brands taste the best.
PRO TIP #3: You can also buy premade burger dressings and sauces. This will make your life 10 times easier.
PRO TIP #4: Buy salad kits where the produce is already precut and your guests can easily add them to your burger. You don't have to cut them individually. Salad kits and pre-cut veggies are the way to go!

Easy Burger Dinner Ideas for Your Next Get-Together: Top 15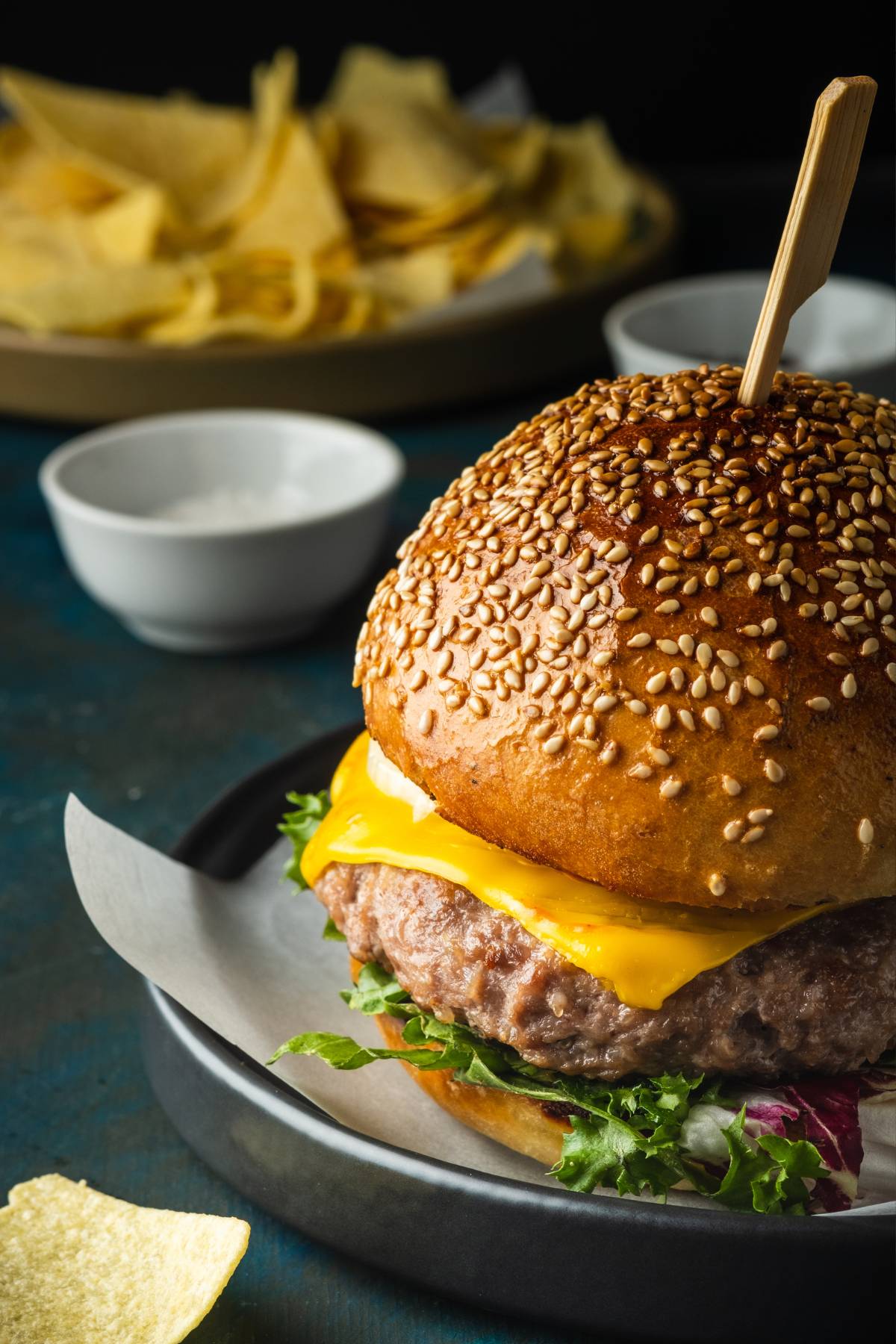 Classic Beef Burgers: The All-Time Favorite
Start with the classic beef patty and let your guests customize their burgers with a variety of toppings and condiments.
Cheese, lettuce, tomato, onion, and a good dollop of ketchup and mustard are the keys to this timeless favorite.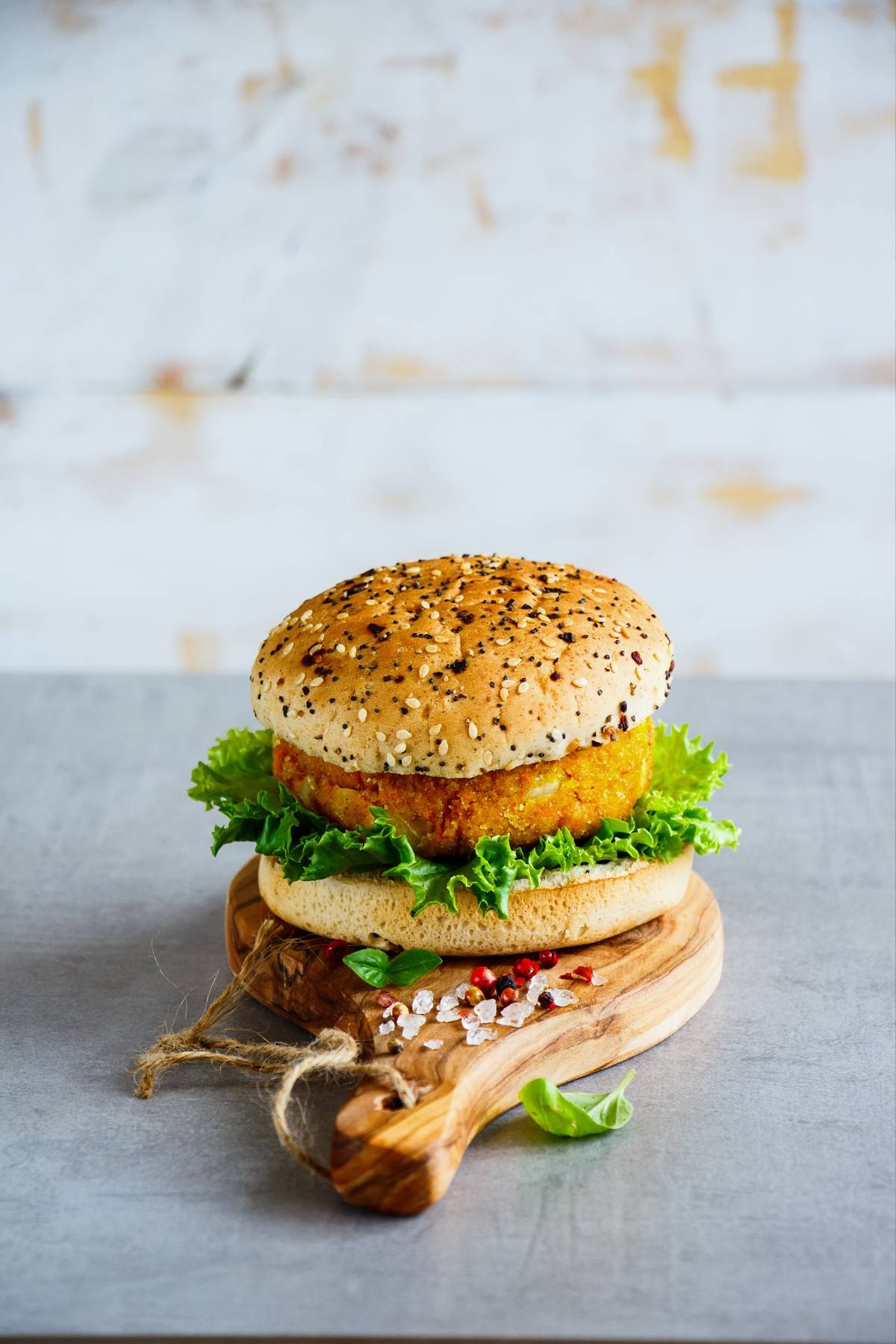 Veggie Burgers: For the Plant-Based Eaters
Cater to your vegetarian friends with delicious veggie burgers made from beans, mushrooms, or lentils.
Top them with avocado, grilled veggies, and a flavorful sauce for a satisfying meatless option.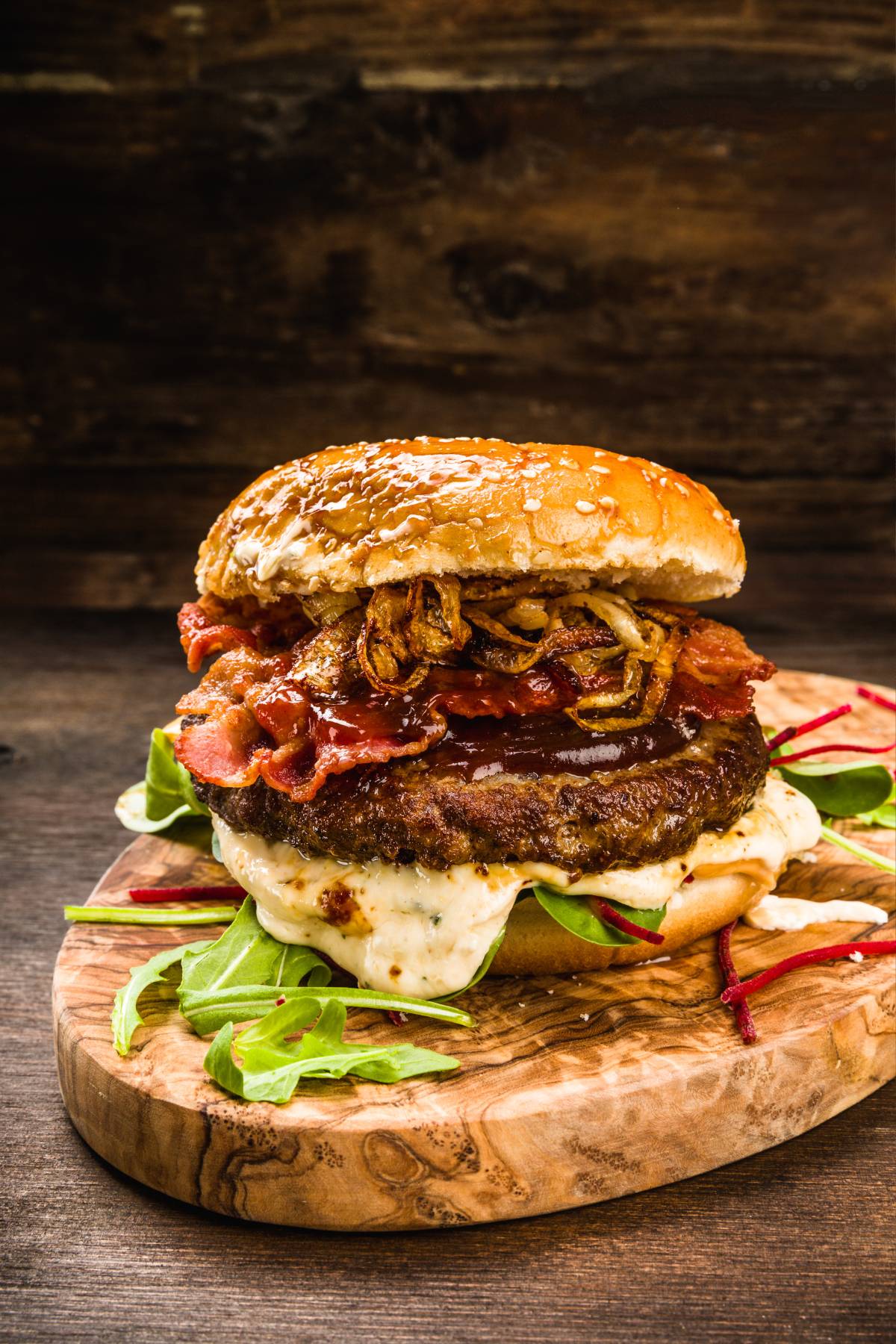 BBQ Bacon Cheeseburgers: Smoky and Savory
Take your burgers up a notch by adding crispy bacon and tangy barbecue sauce.
Melt some cheddar cheese over the patty for an explosion of flavors that will leave your guests craving more.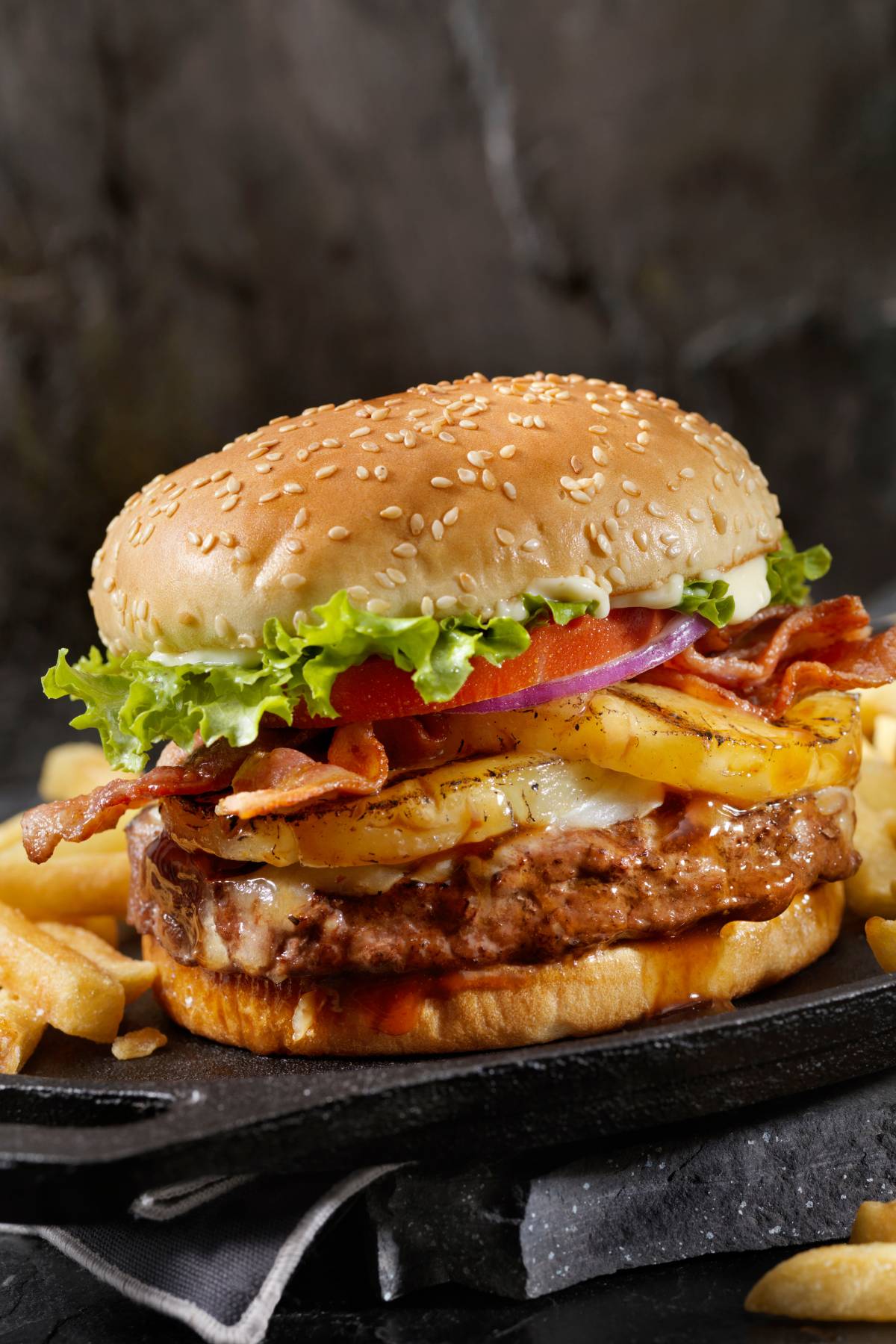 Hawaiian Pineapple Teriyaki Burgers: A Tropical Twist
Infuse your burger with tropical vibes by adding a slice of pineapple and a drizzle of teriyaki sauce.
The combination of sweet and savory is a surefire hit.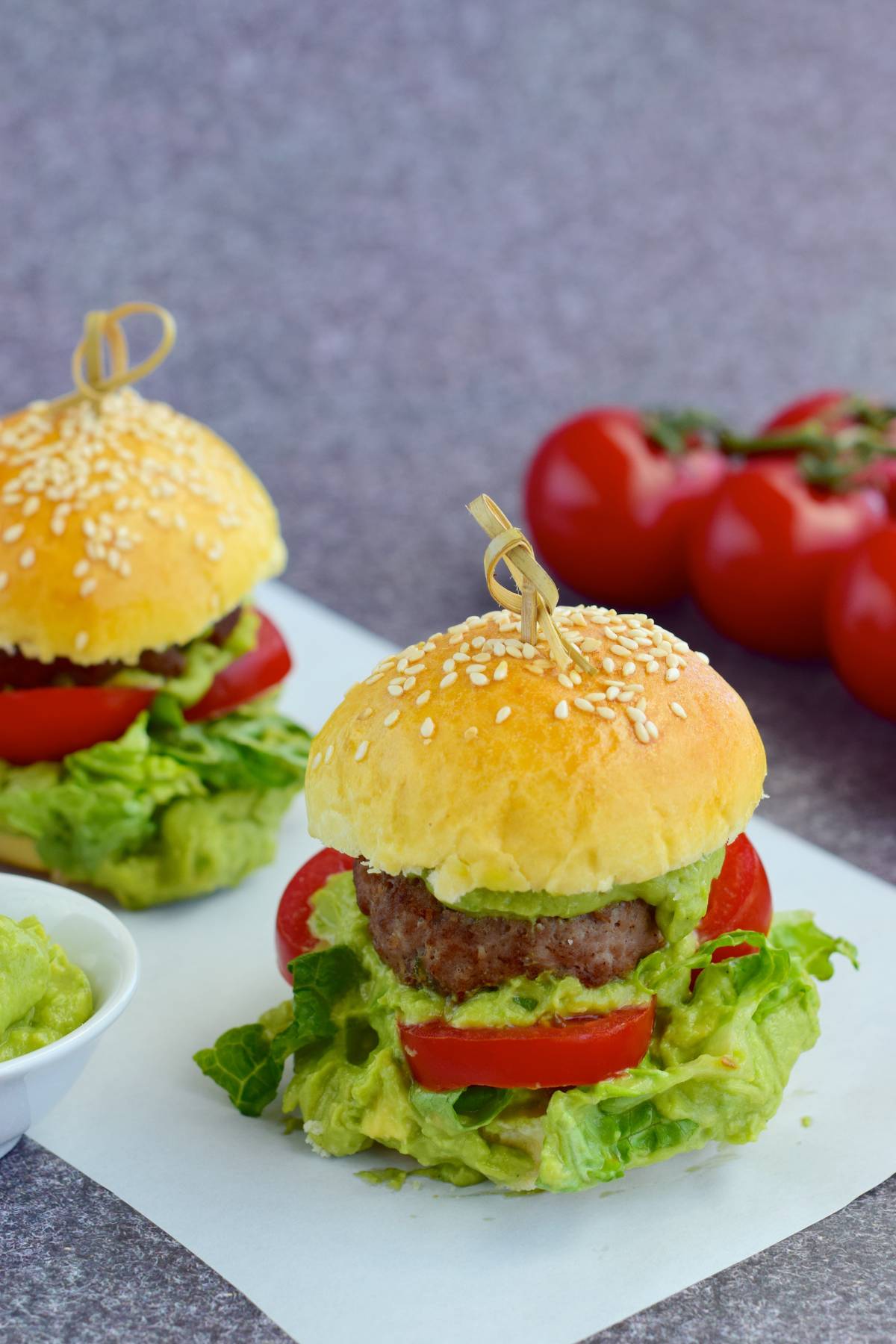 Guacamole Burger: Creamy and Fresh
Top your burger with creamy guacamole, slices of red onion, and a dash of hot sauce for a zesty and satisfying option.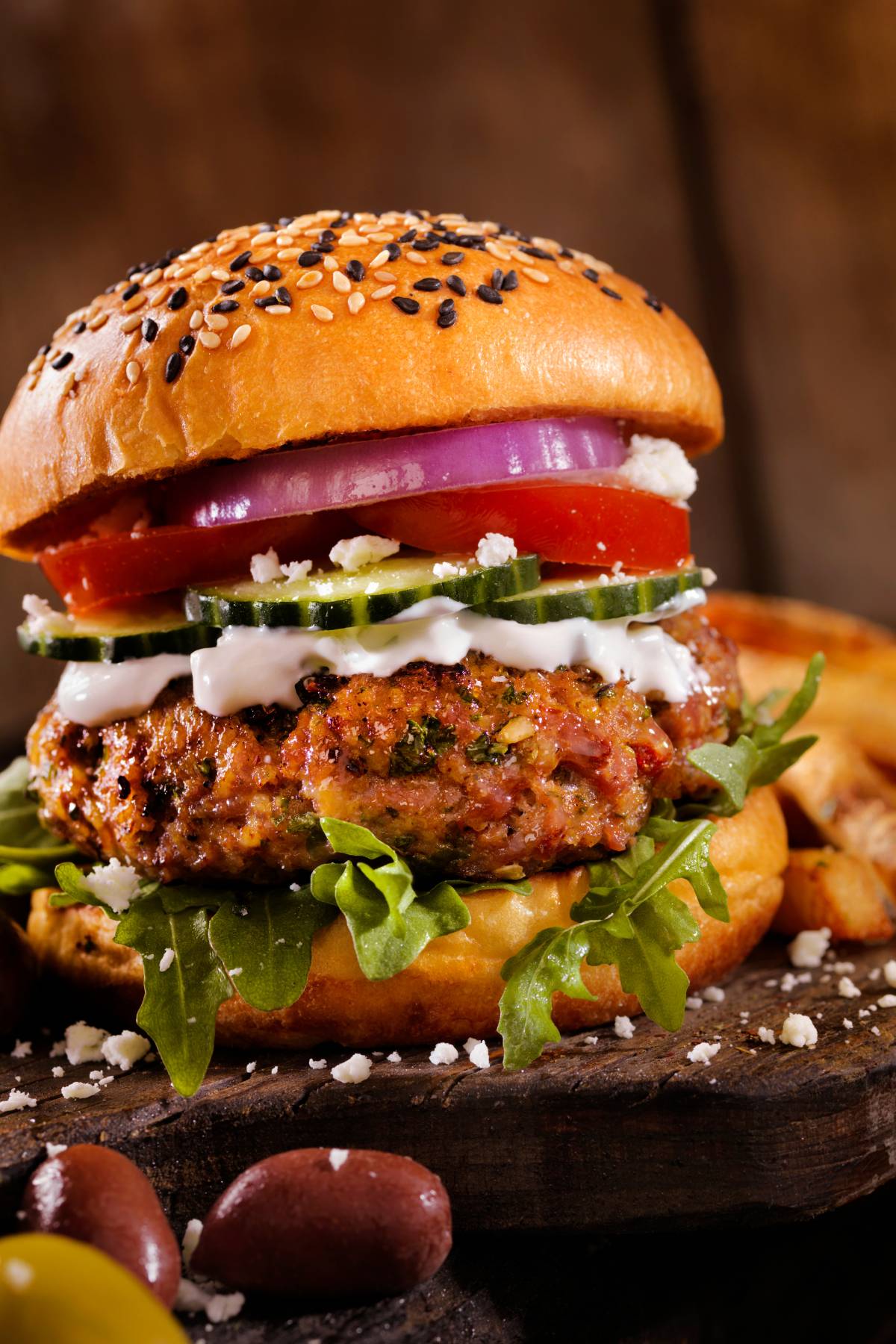 Mediterranean Lamb Burgers: A Flavorful Journey
Opt for lamb patties seasoned with Mediterranean spices like oregano, garlic, and mint. Serve them with feta cheese, cucumber slices, and a dollop of tzatziki sauce for a taste of the Mediterranean.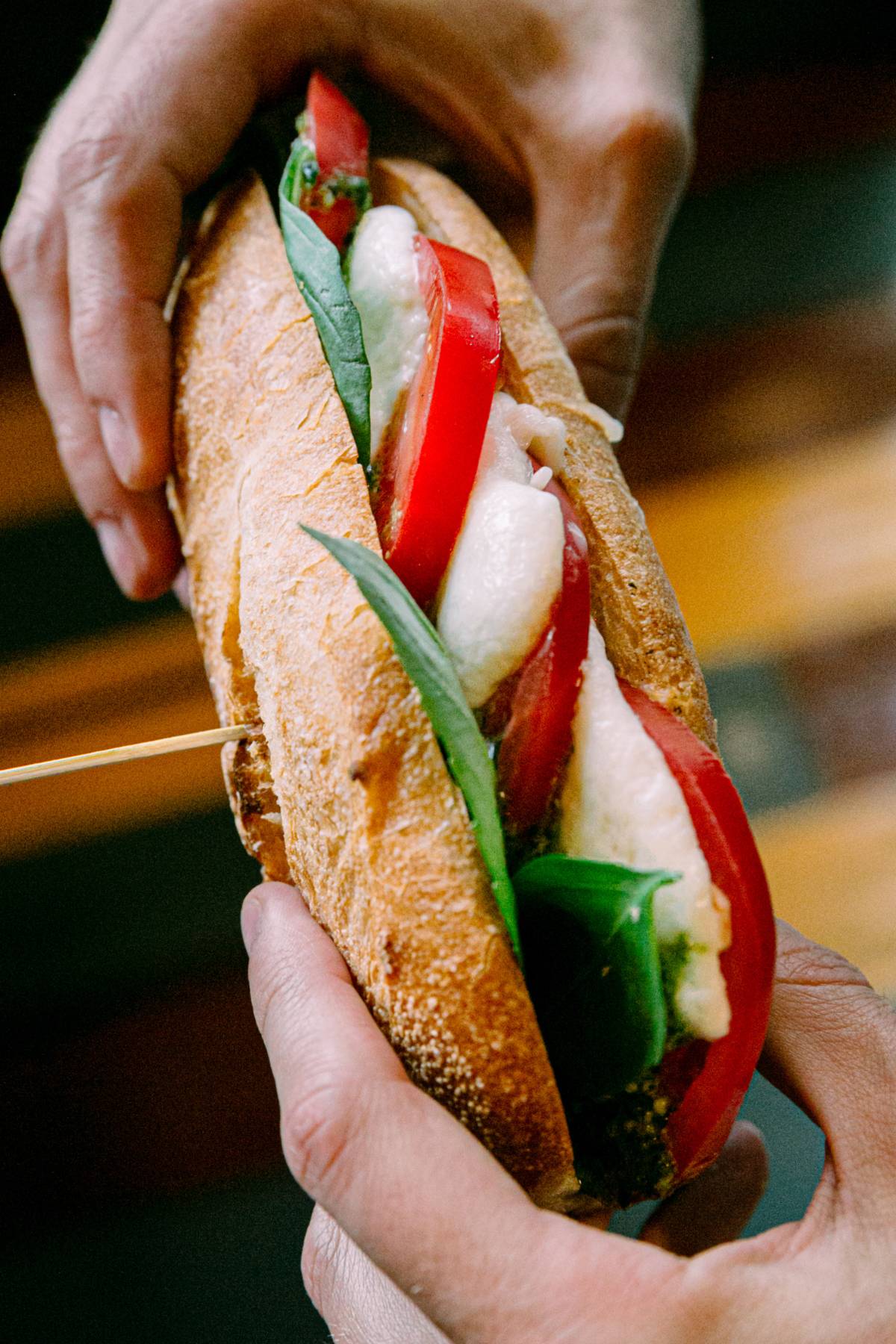 Caprese Burger: An Italian Delight (great vegetarian easy burger dinner ideas!)
Layer your burger with mozzarella, fresh basil leaves, and juicy tomato slices. Drizzle with balsamic glaze to create a burger reminiscent of the classic Caprese salad.
You can also add cured and smoked meats like prosciutto to make it extra delicious!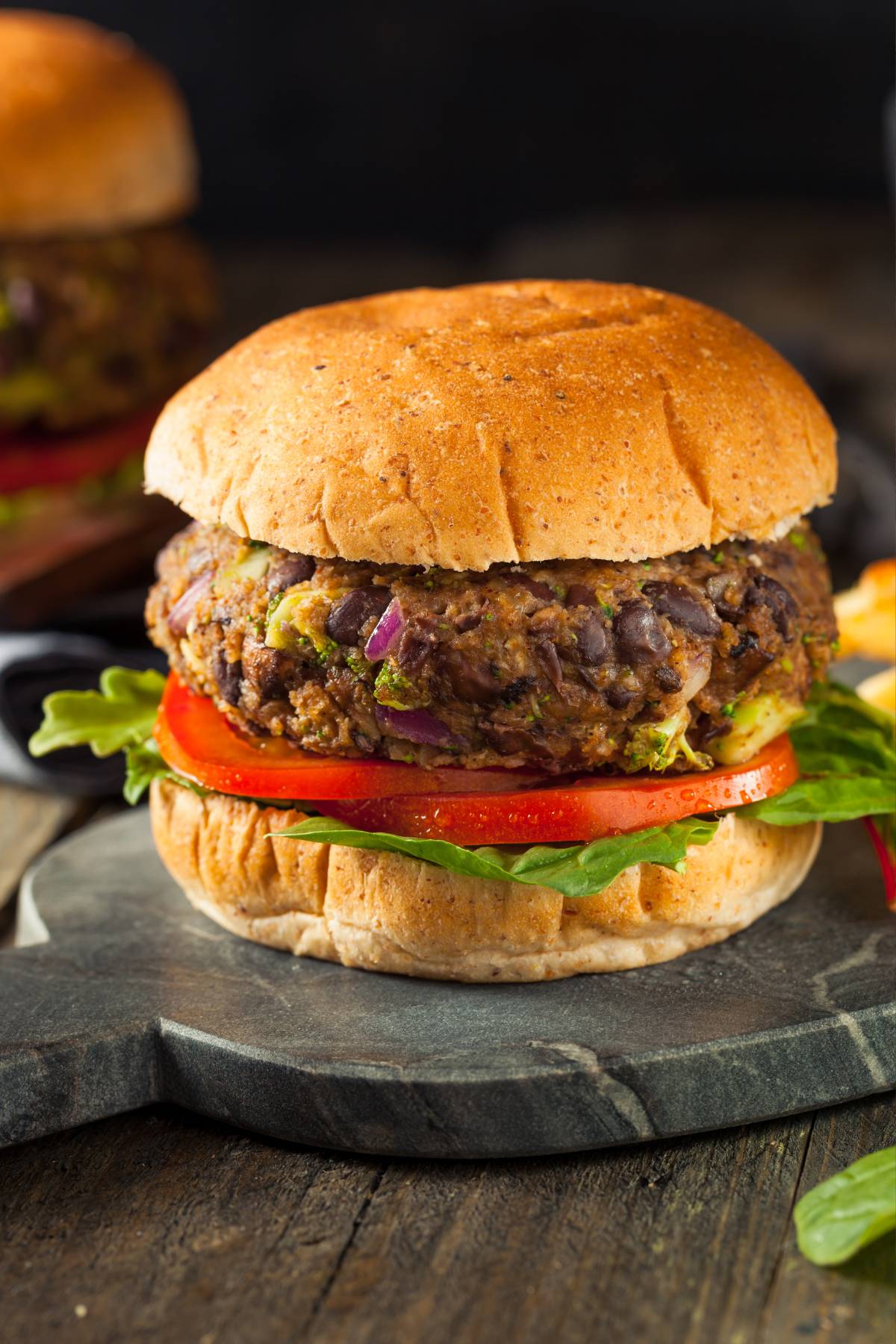 Southwestern Black Bean Burgers: Spicy and Satisfying
Spice up your get-together with black bean burgers seasoned with cumin, chili powder, and jalapeños. Top with salsa, sliced avocado, and a dollop of sour cream on the side for a Tex-Mex twist.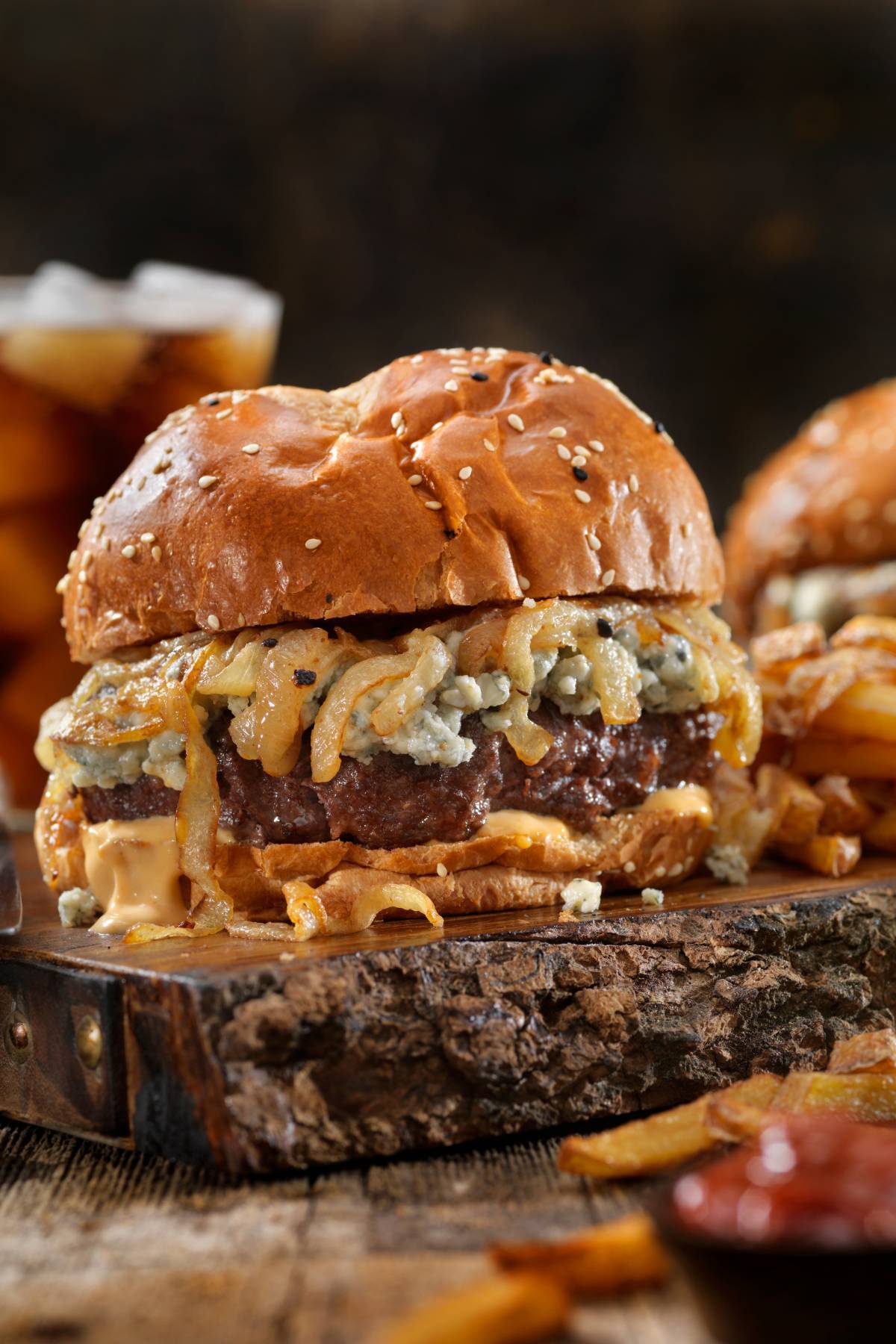 Blue Cheese and Caramelized Onion Burgers: Gourmet Delight
Elevate your burgers by adding caramelized onions and rich blue cheese. The sweet and savory combination is a treat for the taste buds.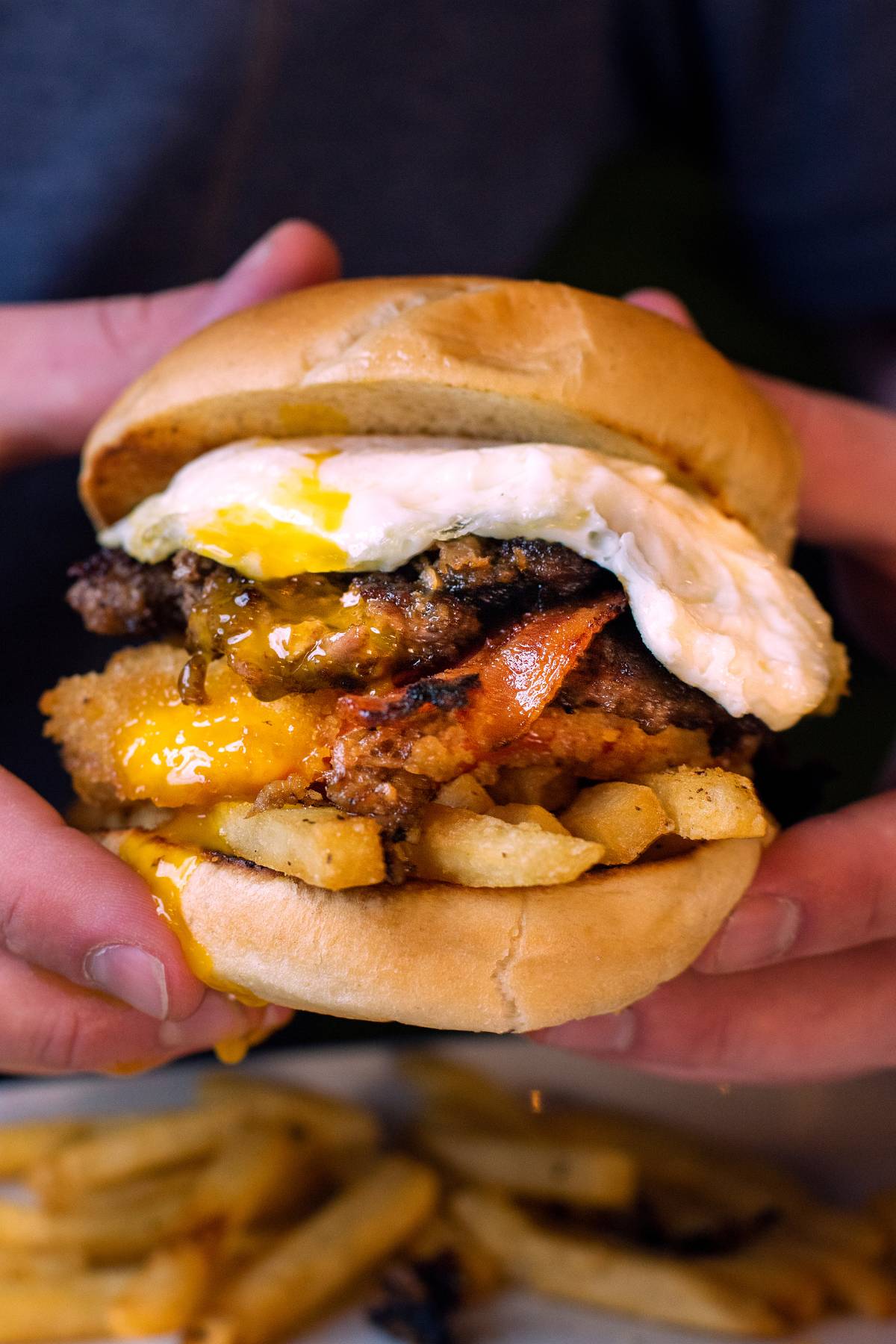 Breakfast Burger: Morning Flavors, Anytime Meal
Why not have breakfast for dinner? Top your burger with a fried egg, crispy bacon, hashbrown, or fries, and a slice of melted cheddar cheese for a delightful breakfast-inspired meal.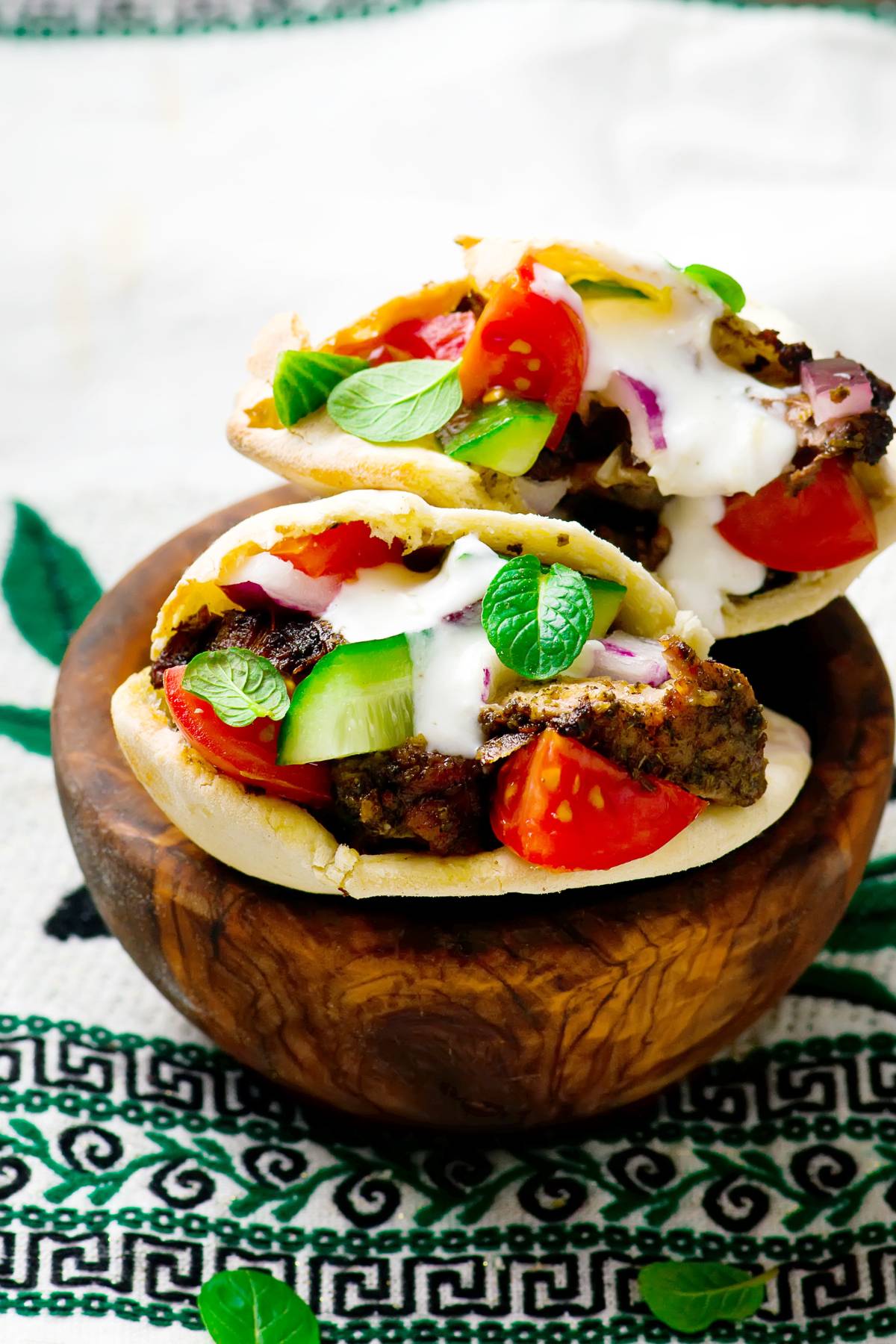 Greek Gyro Burgers: A Fusion of Flavors
Combine the flavors of a Greek gyro with a burger by topping it with gyro-seasoned beef, cucumber, tomato, red onion, and a drizzle of creamy tzatziki sauce.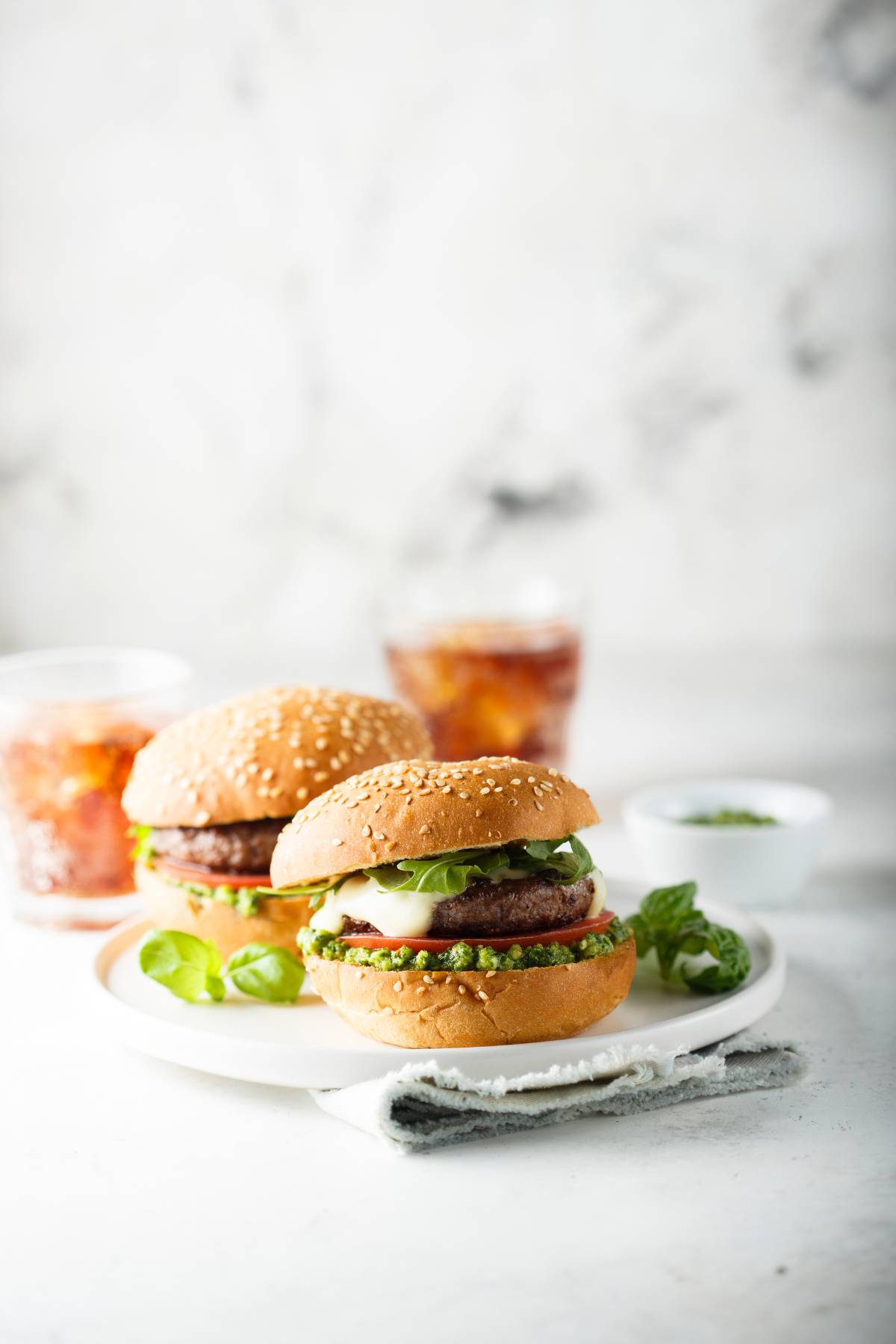 Pesto Turkey Burgers: Fresh and Vibrant
Replace the traditional beef patty with a flavorful turkey burger infused with homemade or store-bought pesto. Top with arugula, sun-dried tomatoes, and a sprinkle of parmesan cheese.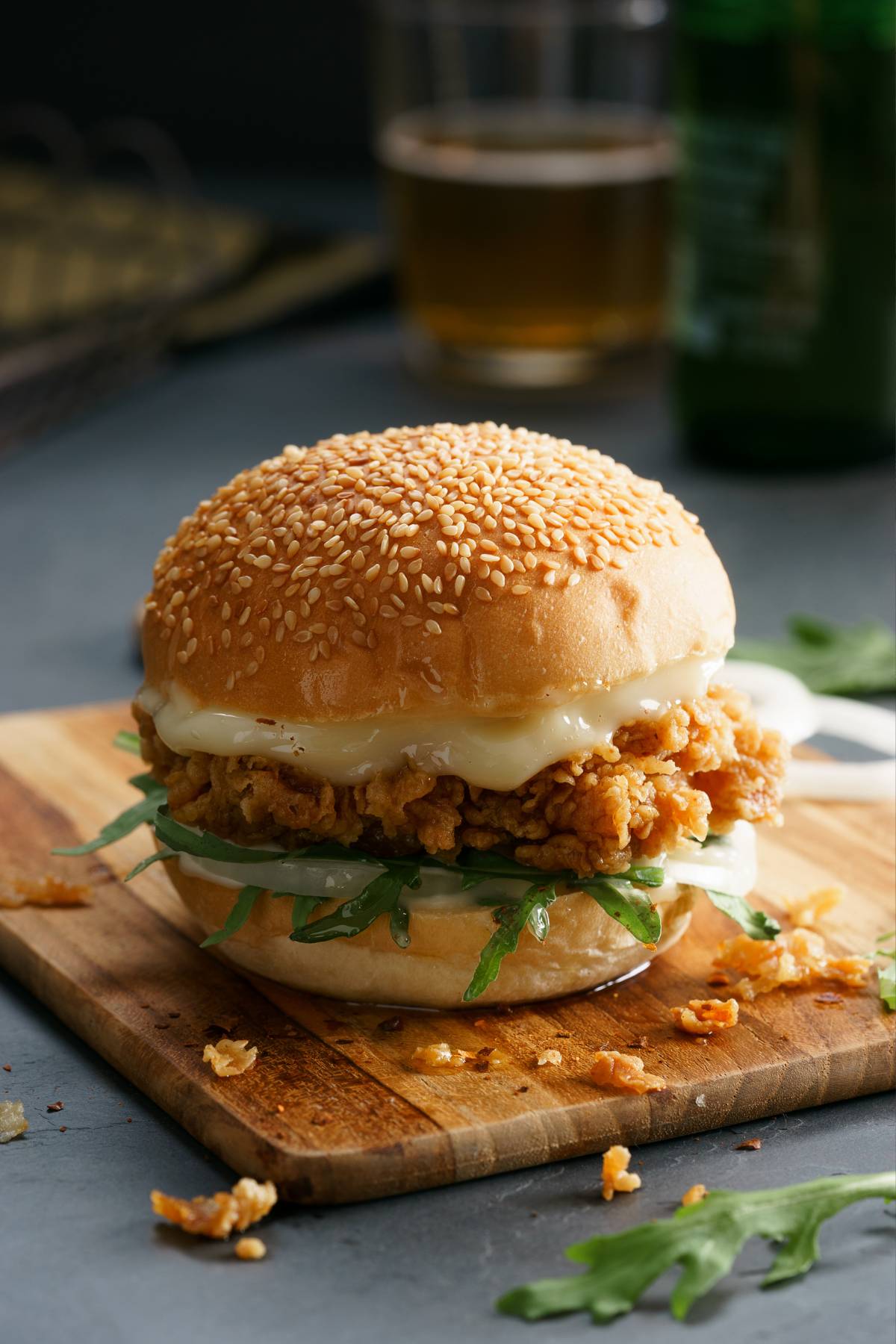 Buffalo Chicken Burgers: Fiery and Flavorful (one of our readers' fave easy burger dinner ideas!)
For a spicy kick, try buffalo chicken burgers coated in tangy buffalo sauce. Top with blue cheese dressing and crisp lettuce for a zesty experience.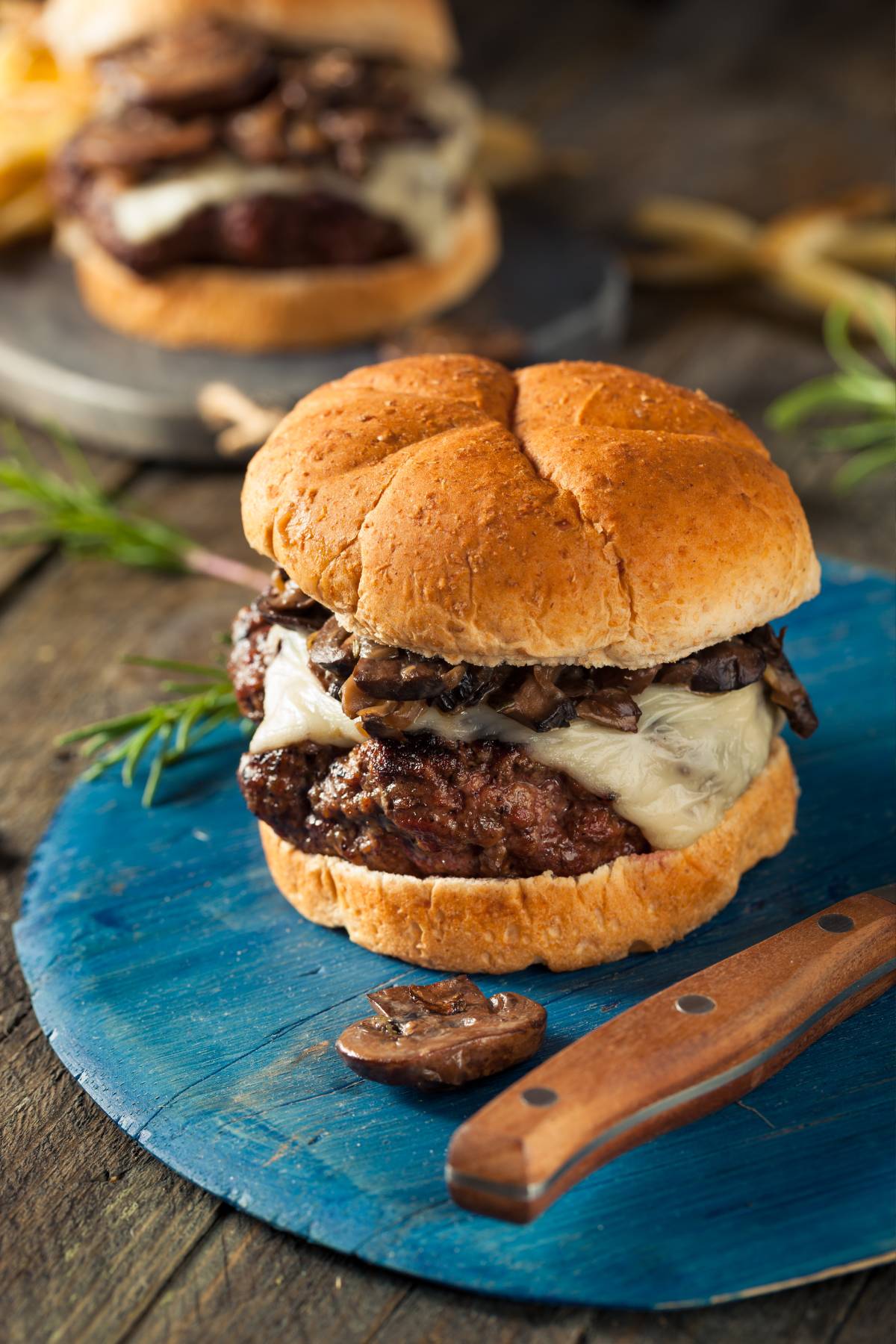 Mushroom Swiss Burger: Earthy and Indulgent
Sautéed mushrooms and melted Swiss cheese turn your burger into a rich and indulgent delight that's sure to please.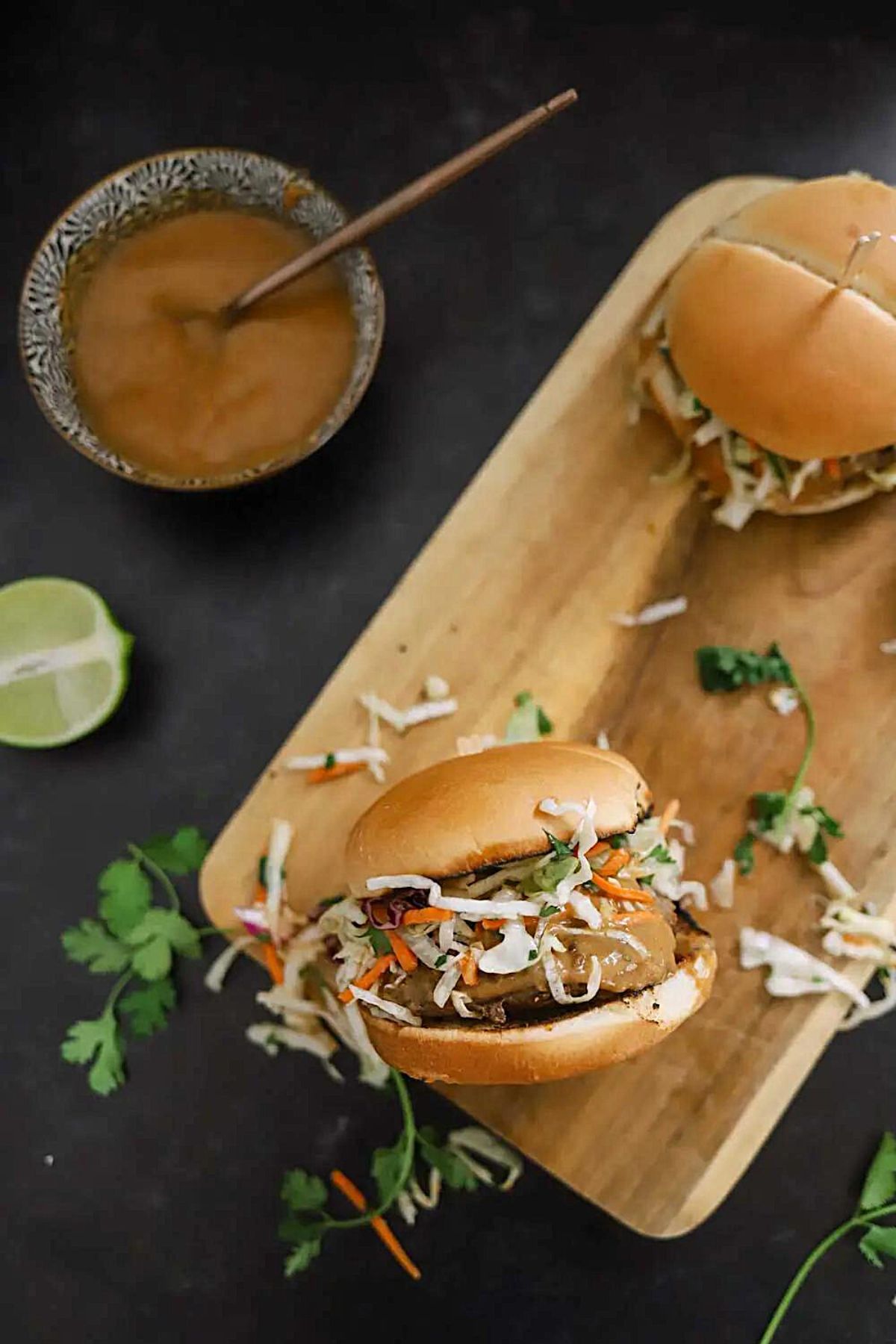 Thai Peanut Butter Burger: Unexpected Fusion
Give your burger an unexpected twist by adding a Thai-inspired peanut sauce, cilantro, and chopped peanuts. This fusion of flavors will take your taste buds on an exotic journey.
〰️ With these 15 easy and delectable burger dinner ideas, you'll feel confident to host a fantastic get-together that satisfies a variety of palates.
From classic flavors to international twists, these burger variations will leave your guests raving about your culinary skills and eager for your next gathering.
There you are lovelies! Easy Burger Dinner Ideas for Your Next Get-Together: Top 15!