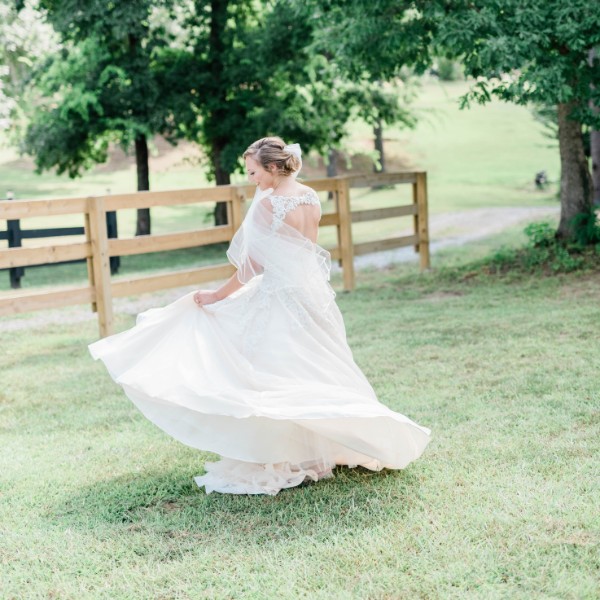 Wedding Dress for Your Body Type: How To Choose. With so many styles, fabrics, and designs to choose from, finding the right dress can be overwhelming.
This site contains affiliate links. For more info, please see our full disclosure.
Choosing the perfect wedding dress for your body type can make all the difference in how you feel on your special day.
In this post, we will provide you with tips and tricks to help you choose the perfect wedding dress for your body type.
Before we get into how to choose dresses, let's quickly go over the most common body type and what dress silhouette usually work well with them: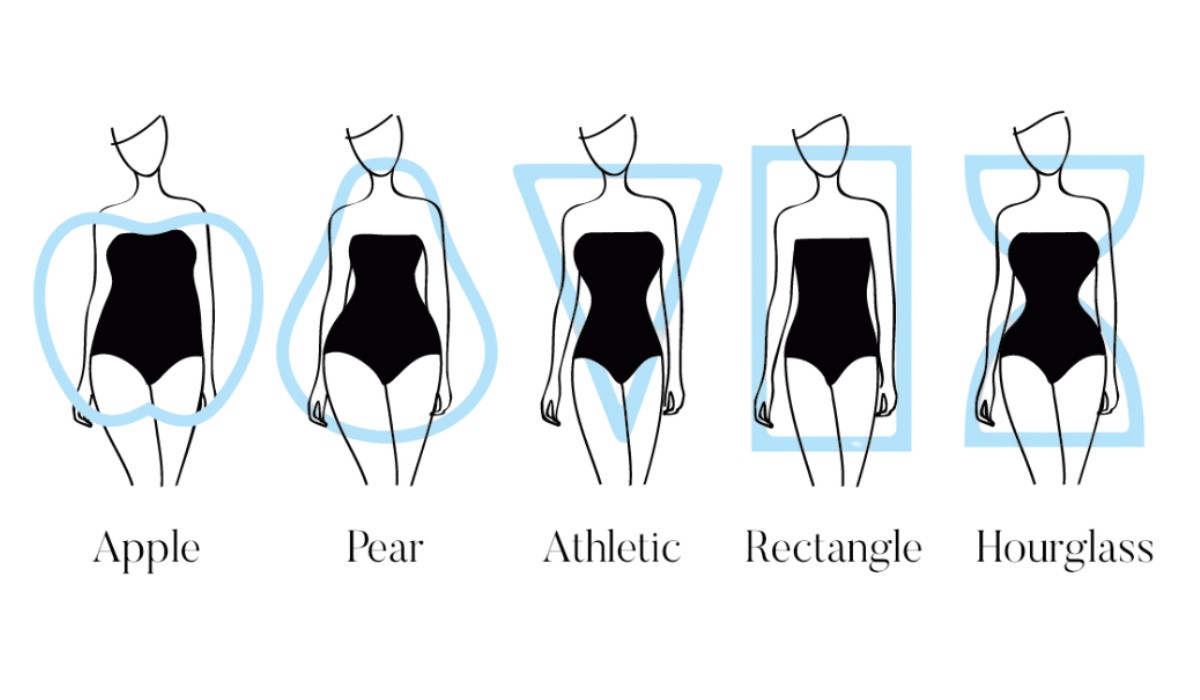 〰️ HOURGLASS. Look for dresses that highlight your curves, such as fitted or mermaid-style dresses. A sweetheart neckline can also accentuate your bust.
〰️ APPLE. Choose dresses that draw attention away from the midsection, such as empire waist or A-line dresses. Look for styles with a V-neckline to elongate the torso.
〰️ PEAR. A-line dresses and ball gowns can balance out wider hips and create an hourglass silhouette. Look for dresses with a fitted bodice and a full skirt.
〰️ RECTANGLE. Create curves with dresses that cinch at the waist, such as a belted dress or a fit-and-flare style. Add dimension with ruching, draping, or pleats.
〰️ INVERTED TRIANGLE aka ATHLETIC. Look for dresses that balance out broad shoulders, such as a ball gown or an A-line dress. Avoid strapless styles and opt for a V-neck or off-the-shoulder neckline.
Now let's move on to how to choose the perfect wedding dress based on your body type.
Okay, listen. These are just guidelines. The "general" knowledge. But the reality is, there are many many more body types that might not be listed above and that doesn't mean that the ones not listed are not "normal".
You are beautiful and your body is amazing. Choose what makes you feel confident and happy.
Whether you shop online or in person, don't be afraid to try on different styles and seek the advice of a professional stylist or consultant.
Working with a professional, especially on your wedding day, will help you find the perfect dress to flatter your body shape and highlight your best feature.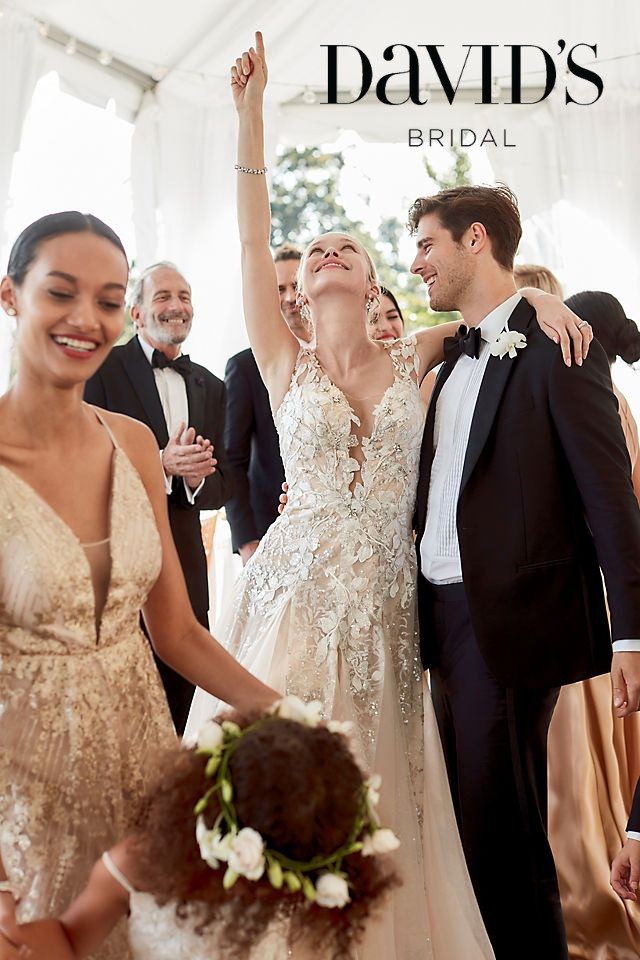 FIND THE WEDDING DRESS FOR YOUR BODY TYPE:
〰️ ACCENTUATE YOUR BEST FEATURES: Every body type has its strengths. For example, if you have an hourglass figure, you may want to choose a dress that accentuates your curves. If you have a pear-shaped figure, consider a dress with an A-line skirt to balance your proportions.
By highlighting your favorite body parts, you can draw attention away from areas that you may feel less confident about.
For example, If you have a small waist, choosing a dress with a belt or cinched waist can help emphasize this feature and create a more defined silhouette.
Accentuating your best features can also help balance out your proportions and create a more flattering overall look.
〰️ FABRIC MATTERS: The type of fabric can make a big difference in how a dress looks and feels. For example, if you're an apple shape, look for dresses made from lightweight fabrics that drape beautifully, such as silk or chiffon.
For volume, use fabrics such as tulle or chiffon, which can add dimension to a straight figure.
Add volume to the lower body, by using fabrics such as tulle or organza. A lighter fabric, such as silk or chiffon, can also create a more delicate, feminine look.
A fabric with some weight and structure, such as taffeta or organza, can help balance out wider hips and create a more defined waist. A fabric with some stretch, such as a knit or jersey, can also help create a more flattering silhouette.
Chiffon or georgette drape gracefully over the midsection which creates a smooth look.
A fabric with some stretch, such as spandex, can also help smooth out any lumps or bumps.
Another fabric with stretch, such as jersey or knit, can hug curves and emphasize a defined waist.
A heavier fabric, such as satin or silk, can also create a beautiful, structured silhouette.
PRO TIP: If you are shopping online (we love David's Bridal!), go to your local store and feel the fabrics. Get yourself familiar with them. This will help you shop online better since you know your fabrics.

PRO TIP #2: Compile the favorite dresses that you currently have. What about them do you like the most? Is it the fit? The material? The cut? Consider all these things when choosing your wedding dress.
PRO TIP #3: In the same token, you don't have to limit yourself to your old style, when you work with a professional stylist (usually in-store), you might be surprised by other styles that fit your vision and body type.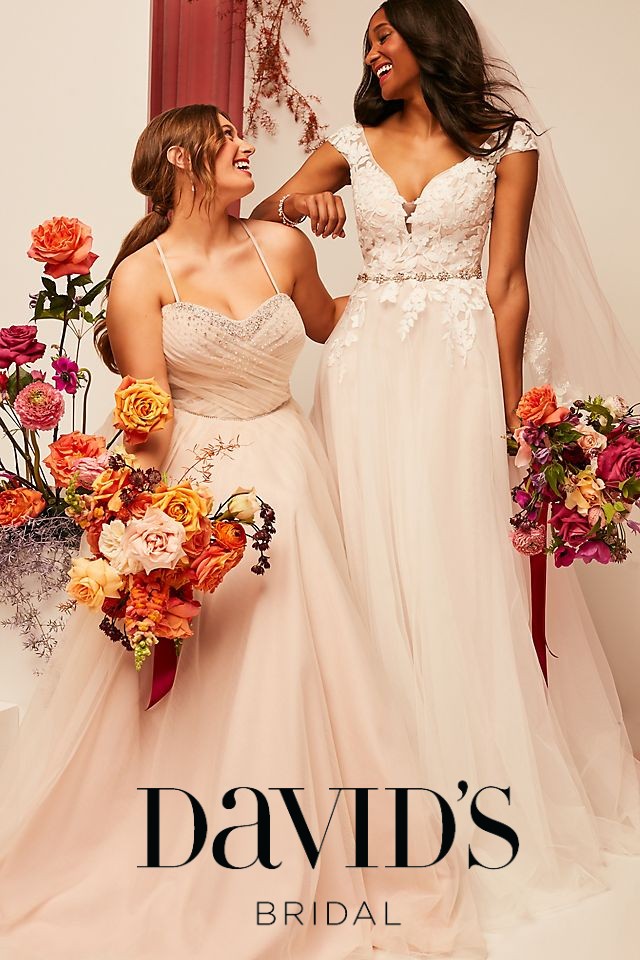 〰️ TRY ON DIFFERENT STYLES: Don't be afraid to experiment with different styles to see what works best for your body type. You may be surprised by what looks good on you! Try on different necklines, sleeve styles, and skirt shapes to find the perfect dress.
〰️ TAKE ADVANTAGE OF THE RIGHT UNDERGARMENTS: Wearing the right undergarments can make a huge difference in how your dress fits and feels. Consider wearing shapewear or a corset to help create a smooth silhouette.
〰️ ALTERATIONS WILL BE YOUR FRIEND: Even if you find a dress that fits perfectly off the rack, alterations can make a big difference in how the dress looks and feels. Be sure to work with a professional seamstress to ensure the perfect fit.
Overall, it is really up to you what you feel comfortable, confident, and beautiful in. It won't be something that you can read about, it can only be something you feel from the inside.
But this guide can help you navigate the different types and helps you play around with different styles and also mix it up so you can find the best one that feels best!
There you are lovelies! Choose the Perfect Wedding Dress for Your Body Type: How To!