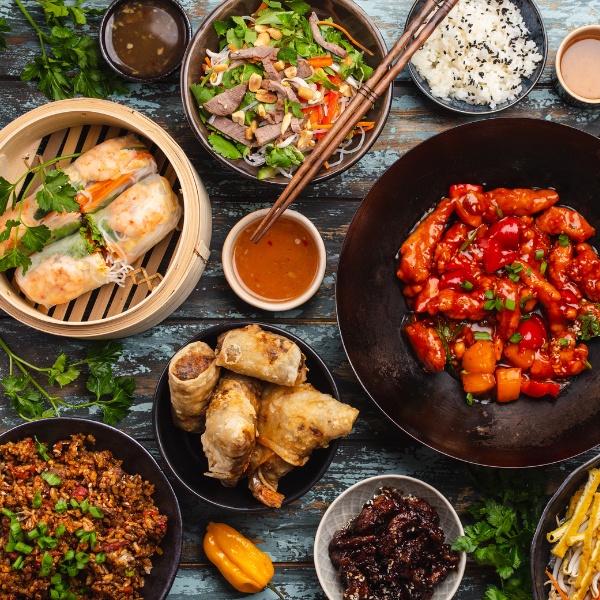 Easy And Quick Asian Recipes For Your Next Event. Speedy Asian recipes to satisfy your guests in no time. Effortless Asian cooking: Quick recipes for impressive results. Asian fusion made simple. Speedy stir-Fried and noodle dishes. Savor the flavors of Asia with these quick and simple recipes.
Whether you're hosting a casual gathering, a dinner party, or simply looking to impress your guests with flavorful dishes, we've got you covered.
These recipes are designed to be simple, yet delicious, allowing you to whip up a variety of Asian-inspired dishes without spending hours in the kitchen.
From mouthwatering stir-fries to aromatic curries and refreshing salads, we have curated a selection of recipes that are sure to satisfy everyone's taste buds.

Welcome to our collection of easy and quick Asian recipes, perfect for your upcoming event!
So, let's embark on a culinary journey through Asia and bring a burst of vibrant flavors to your event. Get ready to impress your guests with these delightful and fuss-free Asian dishes!
This site contains affiliate links. For more info, please see our full disclosure.
QUICK TIP: You can use roasted chicken and shred it accordingly into these recipes to cut your prep time! Choose noodles like potato starch noodles and vermicelli where you can just leave them in hot water and wait until they are al dente – no need to use the stove!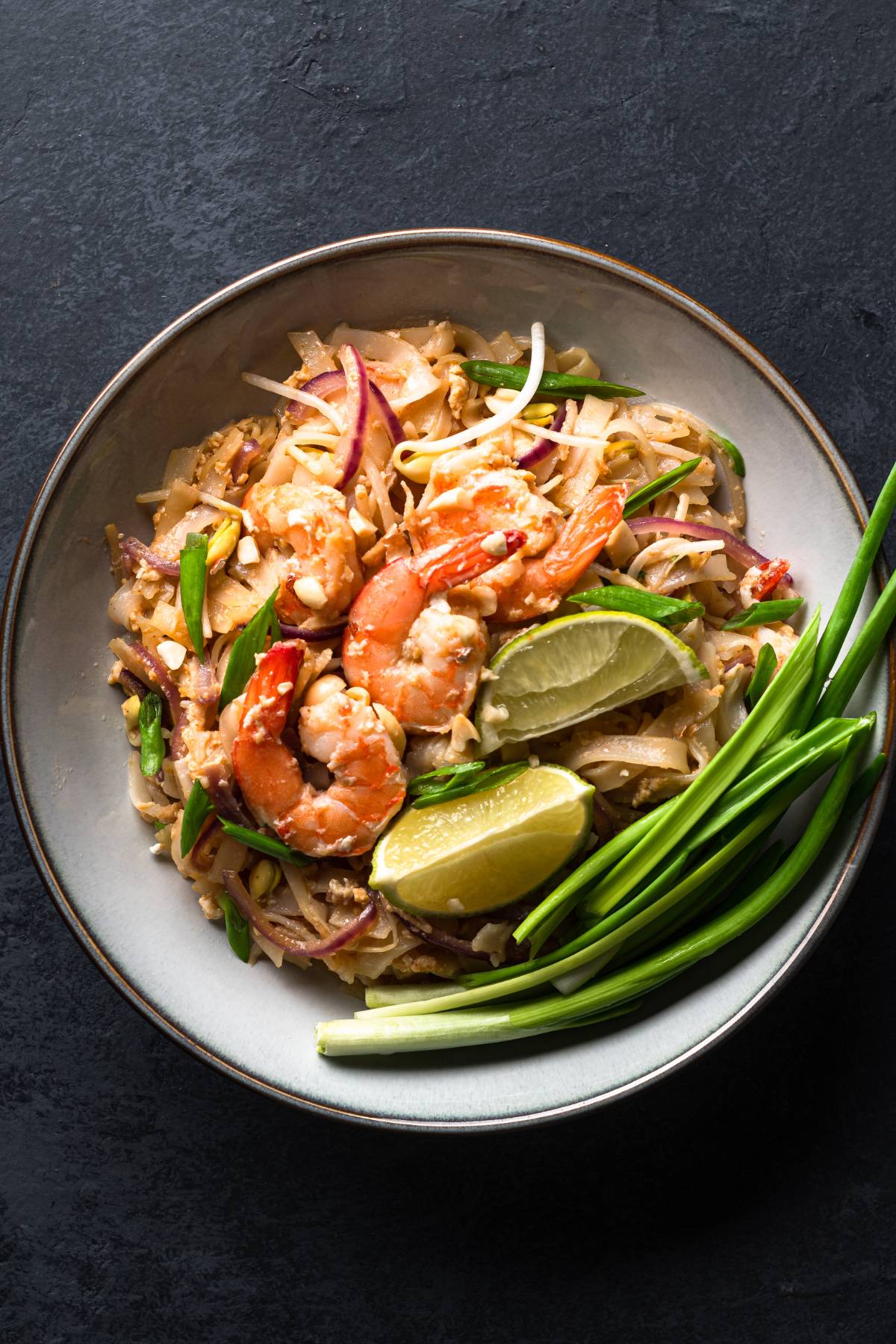 〰️ PAD THAI: Stir-fry rice noodles with shrimp, chicken or tofu, bean sprouts, scrambled eggs, and a tangy sauce made from tamarind paste, fish sauce, lime juice, and palm sugar.
Crush some peanuts and chili flakes for toppings! Also, lime wedges really elevate the look and feel of this dish!
QUICK TIP: Pre-cook the rice noodles (hot water) and add some drops of oil of your choice so they won't stick together.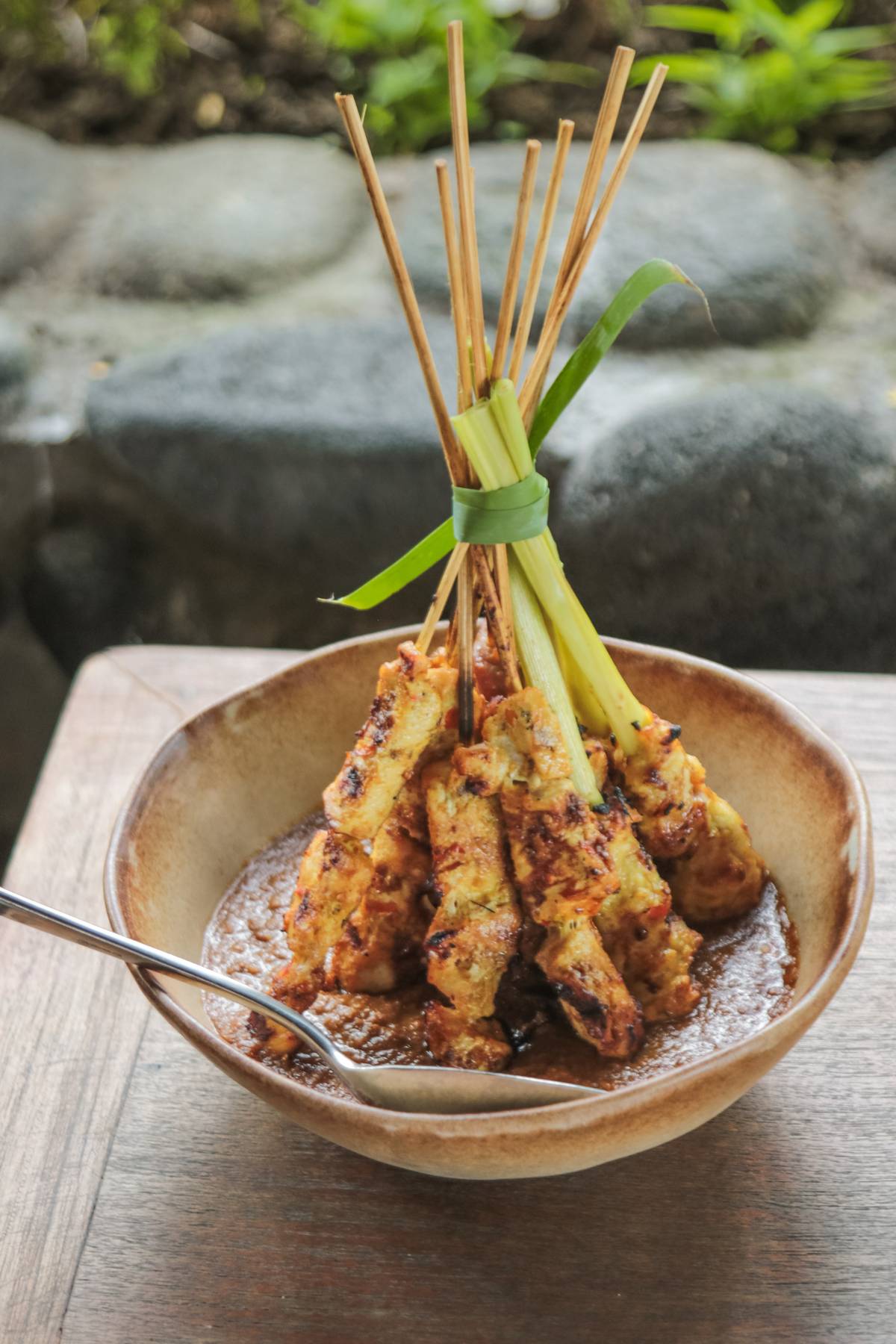 〰️ CHICKEN SATAY: Marinate chicken pieces in a flavorful mixture of soy sauce, ginger, garlic, and lemongrass. Skewer the chicken and grill or broil until cooked. Serve with a peanut dipping sauce.
Super easy peanut dipping sauce includes peanut butter, soy sauce, rice vinegar, honey (or brown sugar), sesame oil, grated ginger (or ginger powder), minced garlic (or garlic powder) – add some warm water to make it more dippable!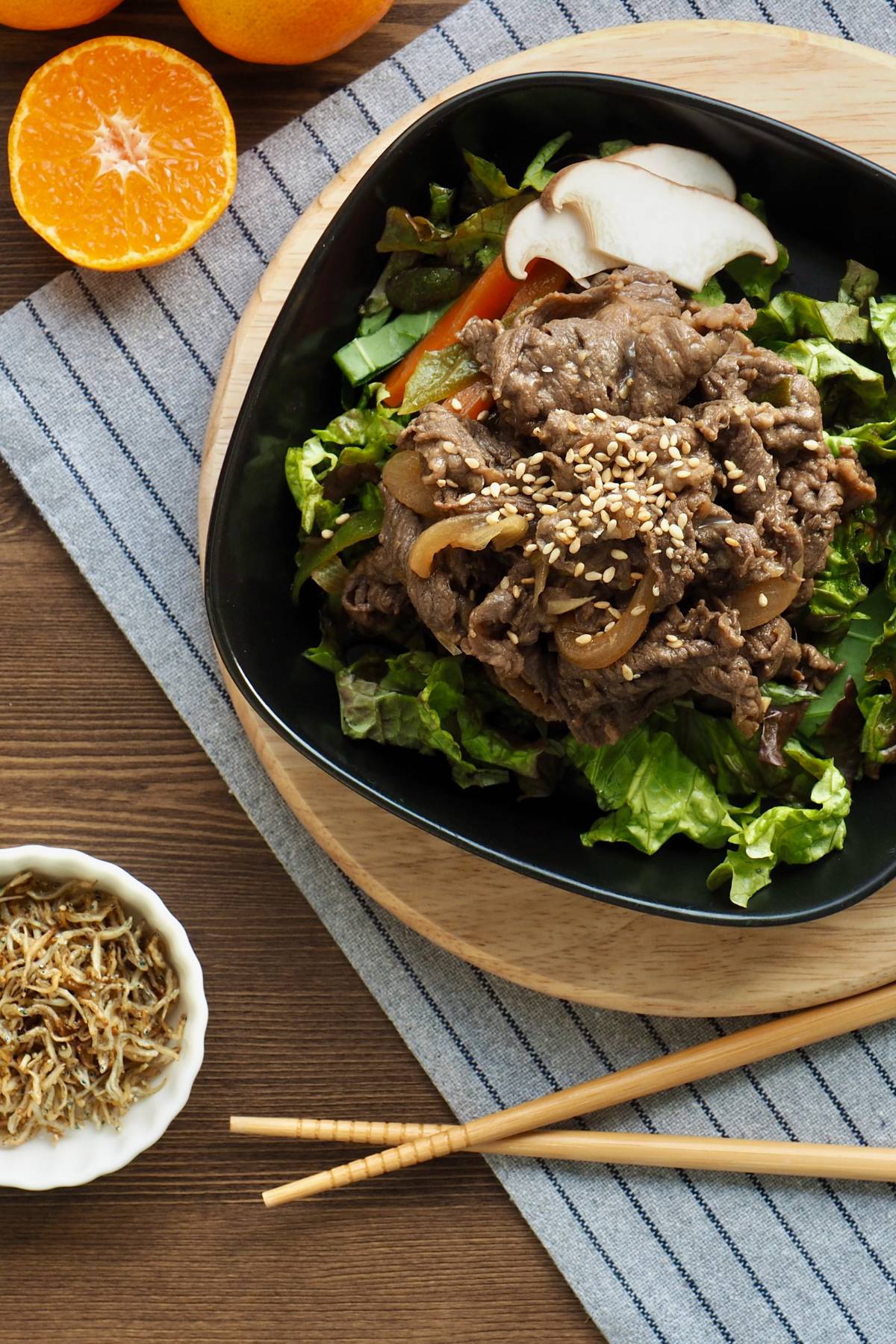 〰️ KOREAN BULGOGI: Thinly slice beef and marinate it in a mixture of soy sauce, sesame oil, sugar, garlic, and ginger. Sauté the beef until cooked and serve it over steamed rice.
Add some veggies of your choice. Carrots and cucumbers are always a great choice!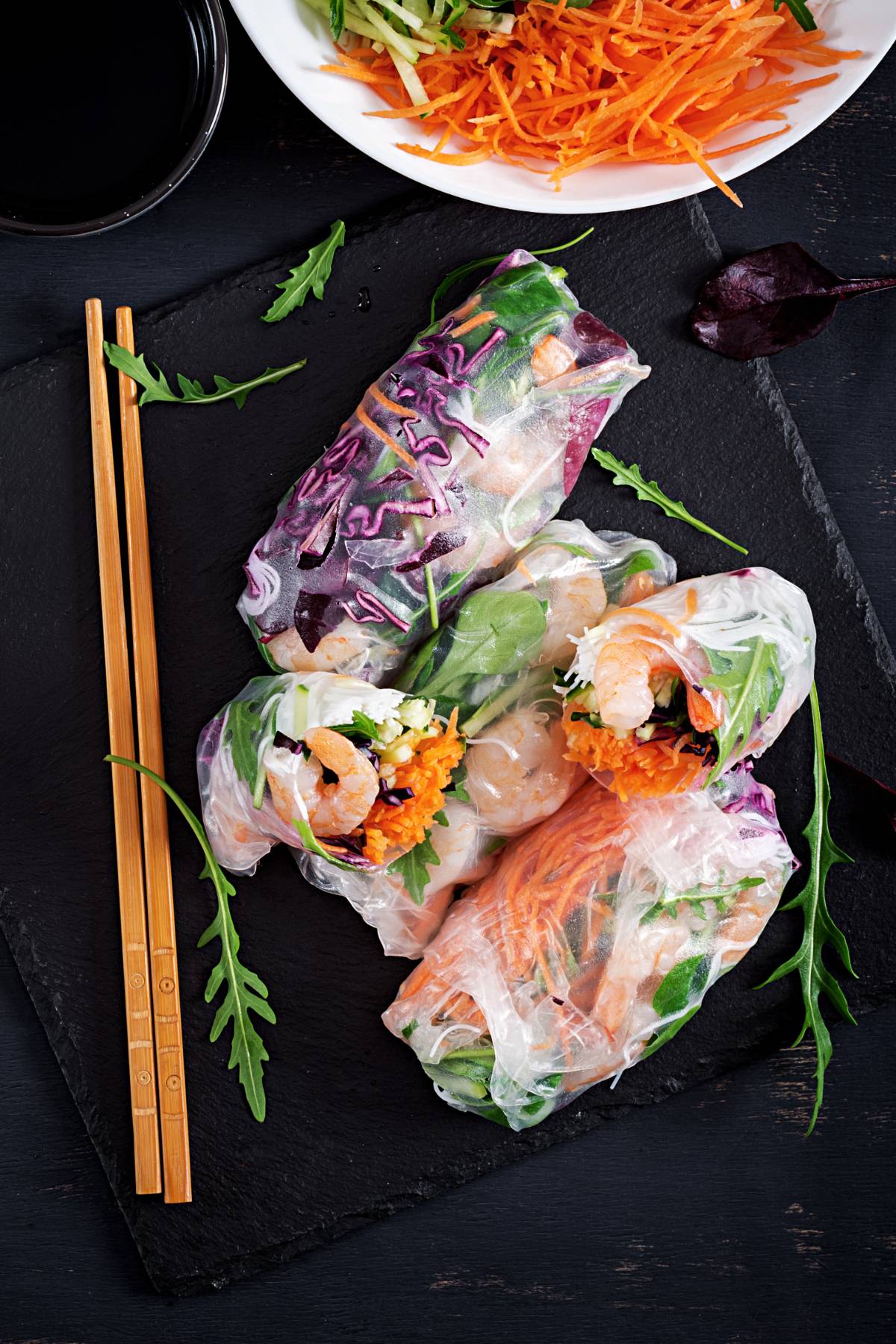 〰️ VIETNAMESE SPRING ROLL: Wrap rice paper sheets around a filling of fresh vegetables, cooked shrimp or sliced tofu, herbs like cilantro and mint, and vermicelli noodles. Serve with a hoisin-peanut dipping sauce.
You can either wrap the rice paper sheets and leave them as it is. Or, you can also deep fry or pan-fry it for that extra crunch!
Serve with cucumber, carrots, and sweet vinegar on the side.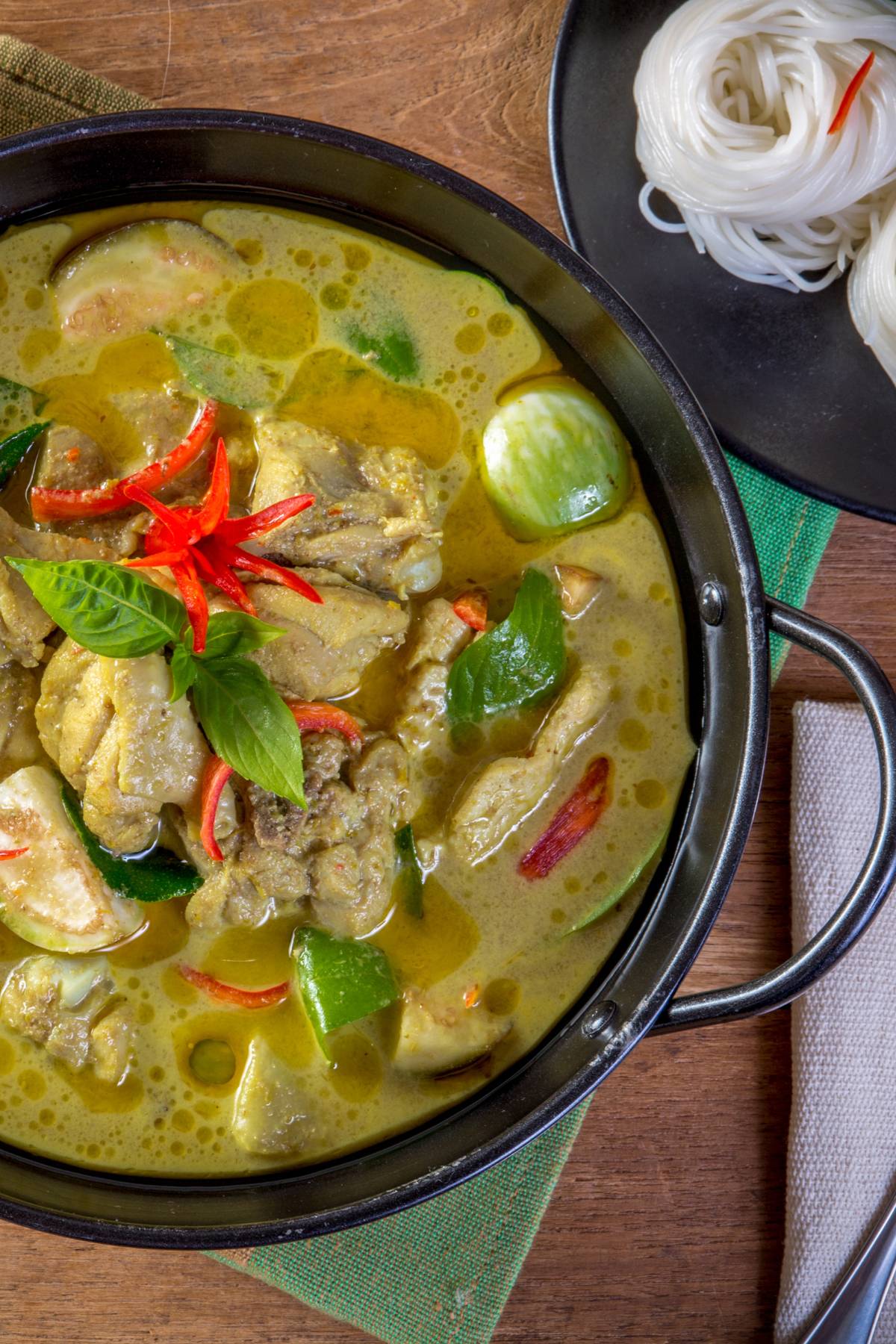 〰️ THAI GREEN CURRY: Sauté chicken or vegetables in a green curry paste made from ingredients like green chilies, lemongrass, ginger, and coconut milk. Serve with steamed jasmine rice.
This is probably one of the easiest things to put together since the paste pretty much has everything already. It's a matter of mixing them all together!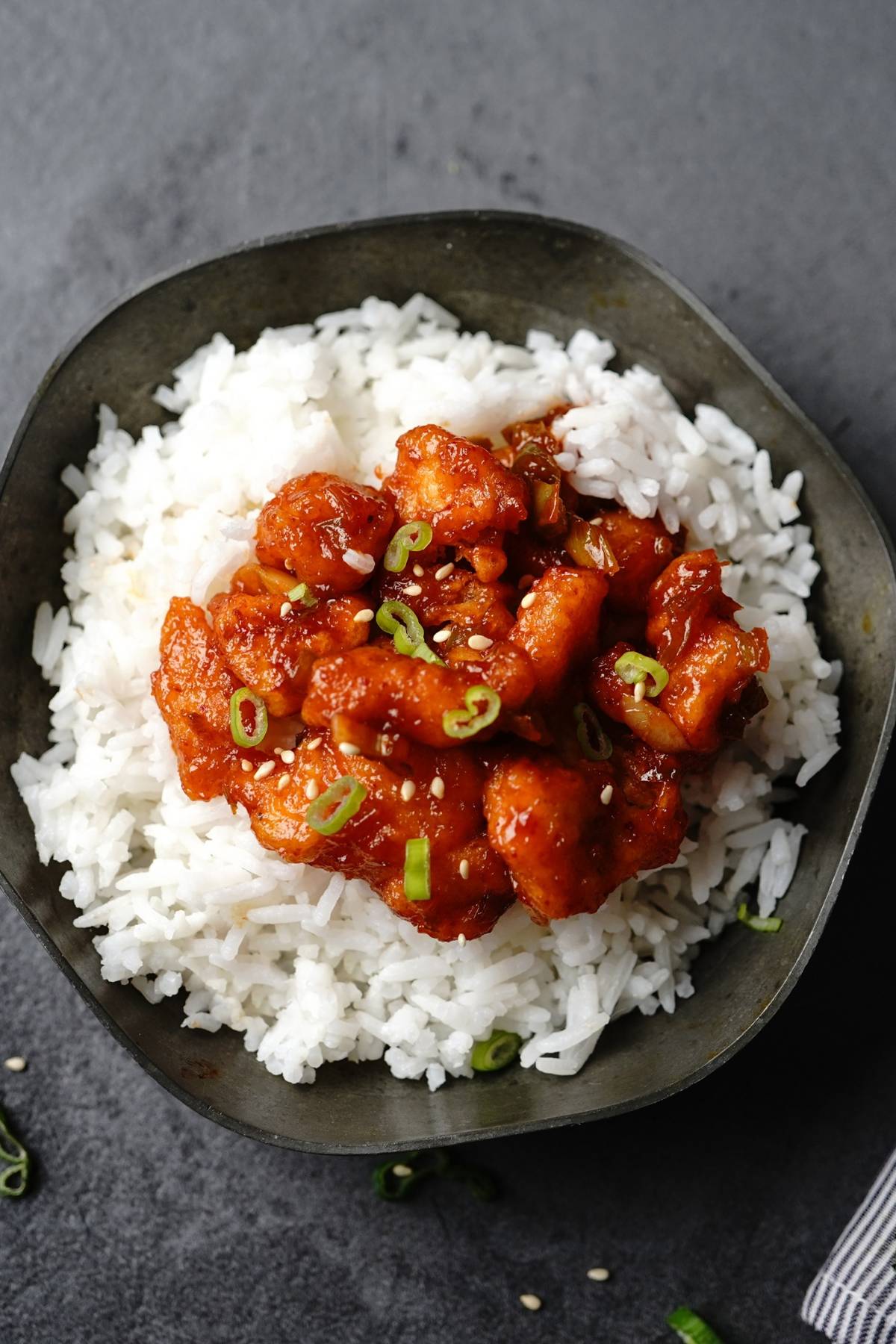 〰️ CHINESE SWEET AND SOUR CHICKEN: Coat chicken pieces in cornstarch and deep fry until crispy. Toss them in a sweet and sour sauce made from ketchup, vinegar, sugar, and soy sauce. Serve with steamed rice.
QUICK TIP: You can also serve half coated with the sauce and half just crispy. So that your guests have an "option."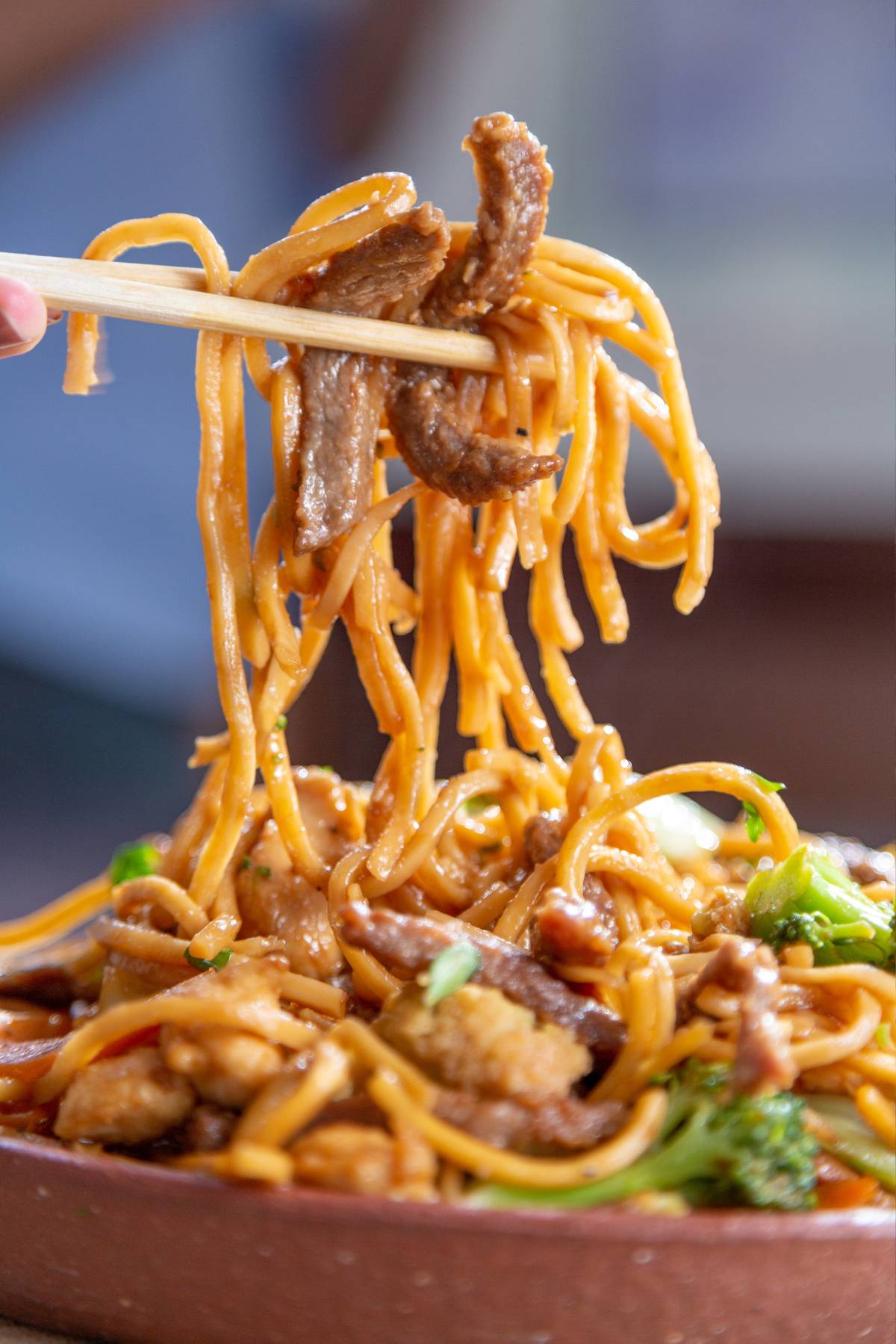 〰️ JAPANESE YAKISOBA: Stir-fry cooked soba noodles with sliced pork or chicken, vegetables like cabbage, carrots, and bell peppers, and a sauce made from soy sauce, Worcestershire sauce, and oyster sauce.
This is also great served cold or lukewarm, so really, this is a win-win!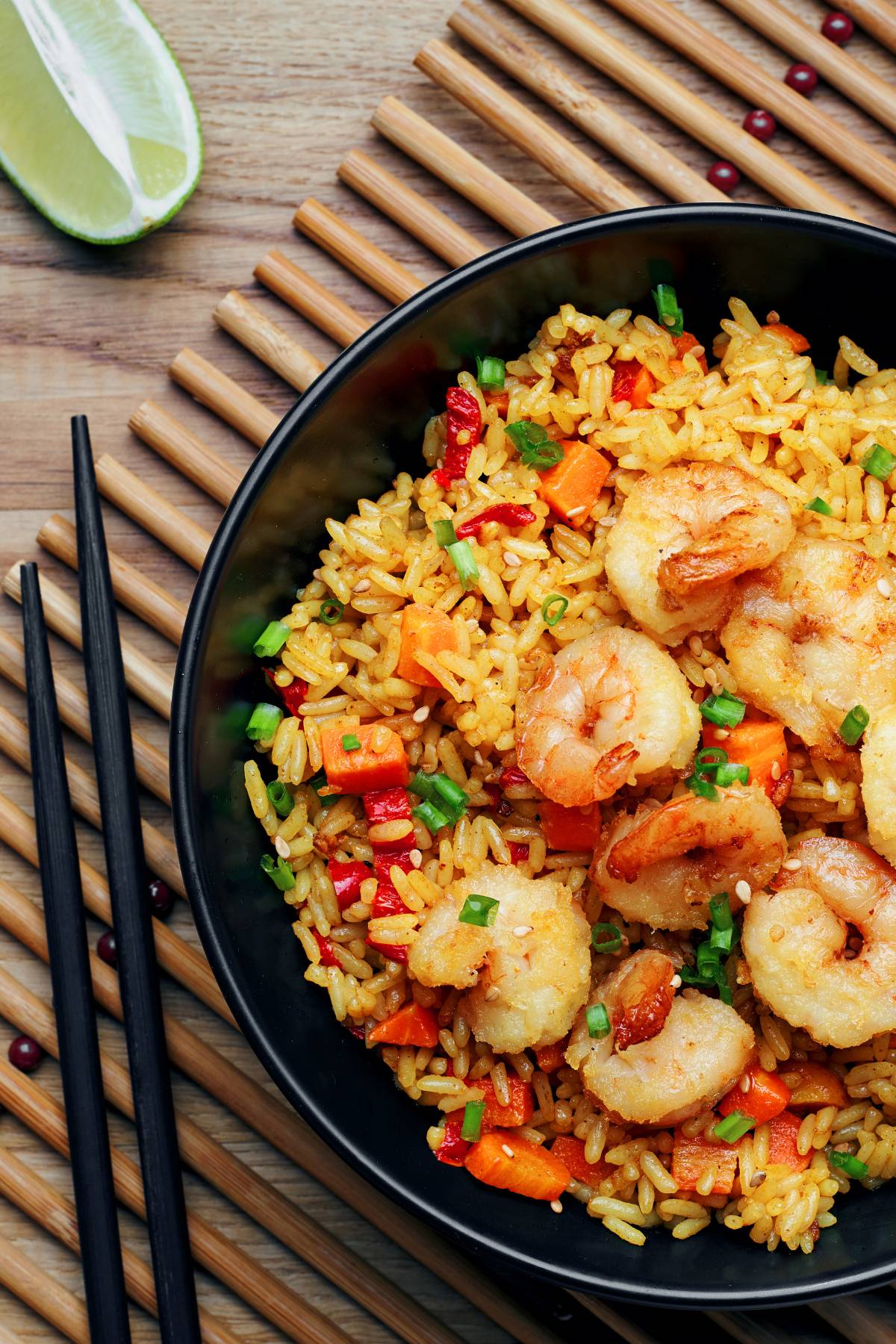 〰️ CHINESE FRIED RICE: Sauté cooked rice with diced vegetables, scrambled eggs, and your choice of protein like chicken, shrimp, or tofu. Season with soy sauce and garnish with green onions.
Remember when we said you can use a rotisserie chicken from the store? This is one of the best ways to use it! Shred and use as a topping! Or you can include it in the whole frying process altogether!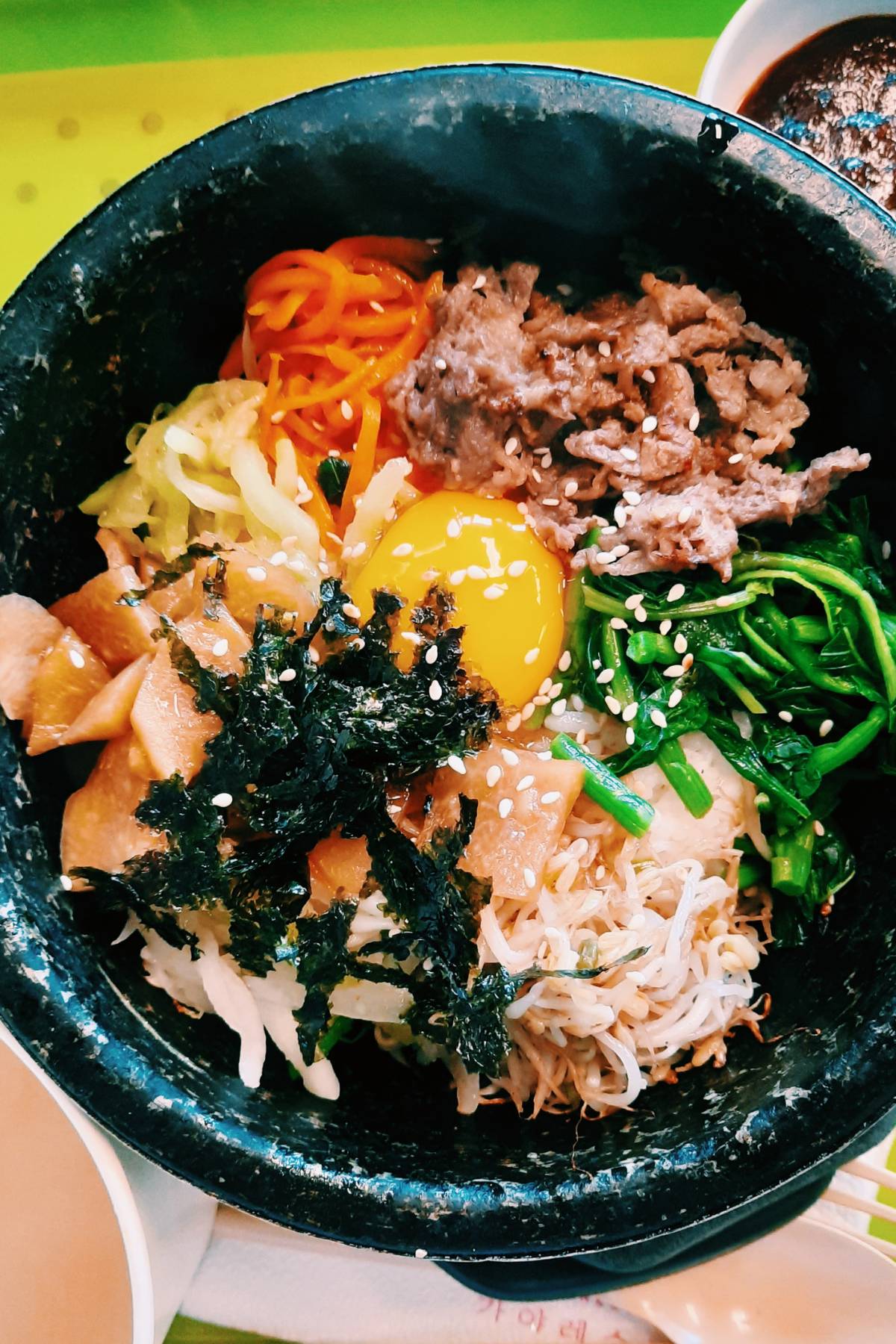 〰️ KOREAN BIBIMBAP: Cook rice according to package instructions. Meanwhile, sauté ground beef with minced garlic, soy sauce, and sesame oil.
Prepare a variety of toppings such as sautéed spinach, shredded carrots, bean sprouts, and sliced cucumbers. Assemble the bibimbap by placing the cooked rice in a bowl and arranging the toppings on top. Serve with a spicy gochujang sauce.
Bibimbap is easy. It's really the prep and the cutting/chopping of the toppings that can take time. But if you have shredders and slicers, this should be easy.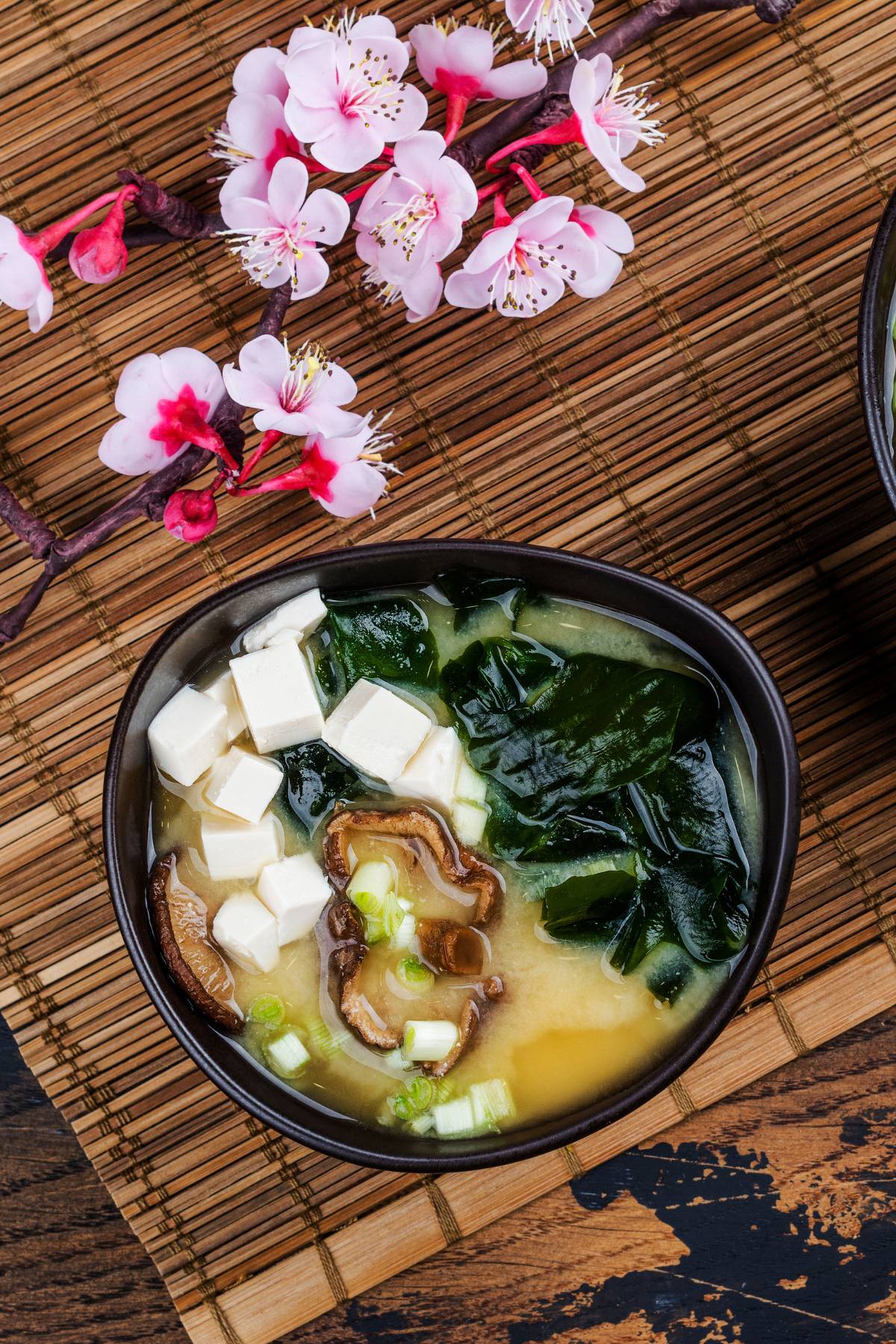 〰️ JAPANESE MISO SOUP: Bring a pot of water to a simmer and add the miso paste, diced tofu, sliced mushrooms, and seaweed (make sure you get the dried dehydrated ones specifically for miso soup!)
Let it cook for a few minutes until the flavors meld together. Optional additions include sliced green onions, tofu, or cooked shrimp. Serve hot as a comforting and nourishing soup.
If you are really pressed for time, there are already cooked tofu ready to dice, as well as packaged mushrooms that will cut your prep time in half!
QUICK TIP: Although not conventional, you can offer noodles on the side and let your guests decide if they'd like to add it to their soup!
〰️ These easy and quick Asian recipes offer a fantastic opportunity to elevate your event with a delightful array of flavors and aromas.
By incorporating these dishes into your menu, you can effortlessly impress your guests and create a memorable dining experience.
With simple preparation techniques and readily available ingredients, you can whip up these dishes without stress, allowing you to enjoy the event alongside your guests.
There you are lovelies! Easy And Quick Asian Recipes For Your Next Event!