Corporate event planning.. Planning corporate event during a pandemic? Yeah. It gets pretty tricky. We'd love to help you out with these steps!
Don't forget to pin this post for future reference!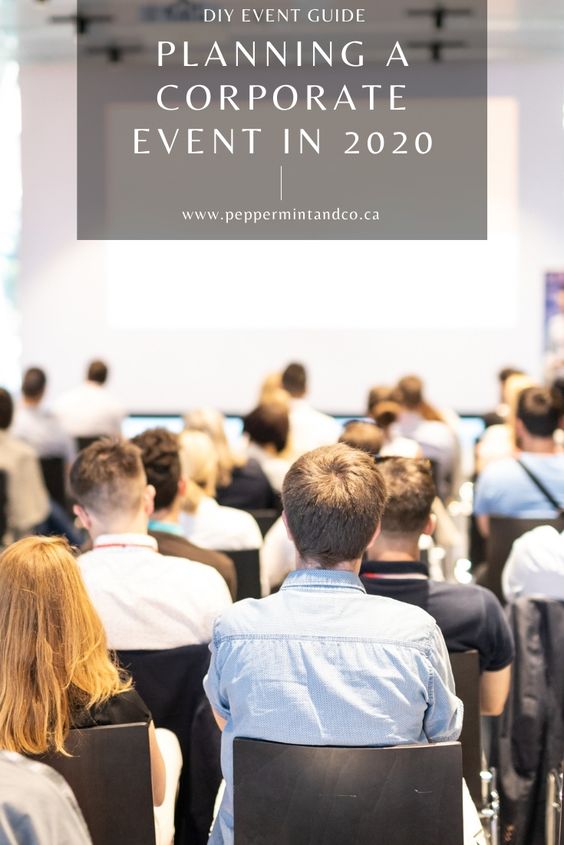 Thanks for pinning! Woot! Corporate event planning during a pandemic. Let's get started!
---
✔️ : DECIDE ON YOUR TARGET AUDIENCE
To begin with, decide on the target audience; is this for the team, clients, leads, etc.? All decisions will then fall into place in terms of the content, format etc. Another tip is that once you have your audience targeted, you can also run a survey to help you plan what the content and format will be.
---
✔️ : DETERMINE THE MOST SUITABLE FORMAT
Due to the current situation, we strongly recommend considering online events instead of in-person events. If the nature of the event requires meeting in-person, follow the best practices by following your local health guidelines and bylaws mandated by your government.
If you are planning an in-person event, we would suggest to work closely with your local public health advisor and hire a professional to assist you in executing social distancing as well as cleaning and sanitizing practices. These practices should be included in your timeline and you should have a team or hire professionals dedicated to doing said protocols.
Another way of being creative about this is to deliver the event online, but PRE-event, send an "engagement" package. It can consists of event print outs, candles (so that it can mimic a change of scenery, say for example firewood, cotton etc.), snacks (like cookies, chocolates etc.), personalized pen and paper etc. Things that can make them feel "as if" they are in the same "place" as all the attendees.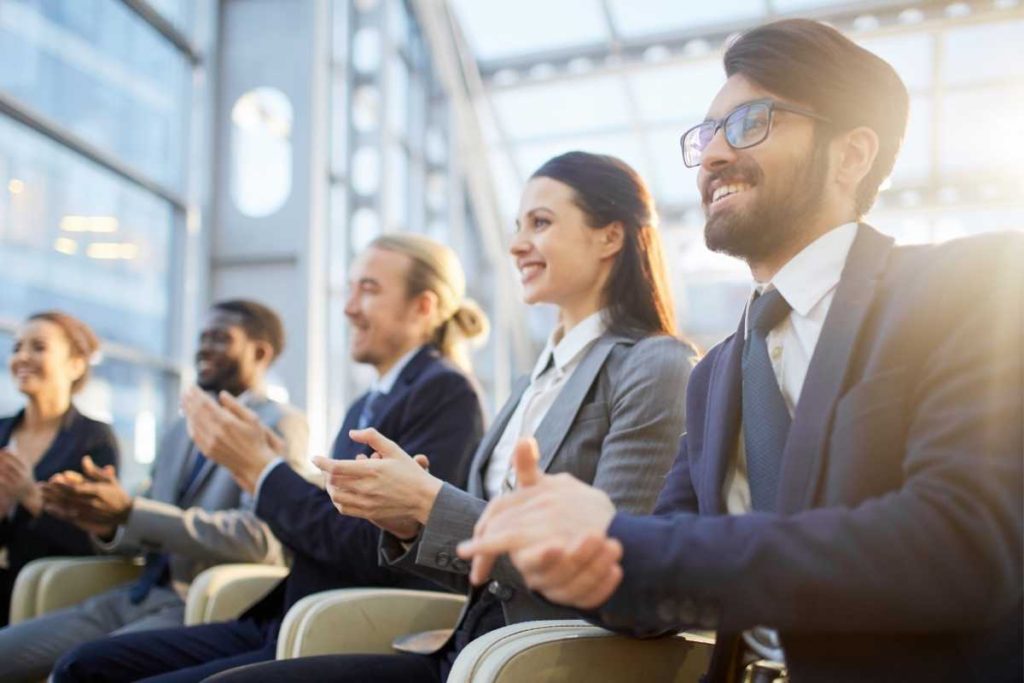 ---
✔️ : COME UP WITH THE RIGHT CONCEPT & THEME
Coming up with a concept behind the event and a theme to tie it with, will help you to follow the right direction and accomplish your event goals. Per mentioned earlier, if you have a relationship with your target audience, it will help to give them a voice and hear our what events they are interested in. Also, guests/attendees, would love to attend an event where they feel that they have contributed.
---
✔️ : FOOD OPTIONS
Will this be an event where food/snacks/drinks will be served? This part is a major factor as this will affect the budget and the timeline altogether. Ensure that this has been decided on first.
---
✔️ : VENUE + SPEAKERS
If this event will need some professional (paid for!) speakers, that means, you will most likely need an AV system, stage, seating, presentation board etc. These are things that you will need to consider and decide on as these things account for big percentages of your budget.
---
✔️ : CREATE A BUDGET
It is essential to find out how much money you can spend on your event. OR if it is the other way around, where there is already a set budget set aside. The available budget will help you to determine the type of event you can afford to organize and what direction to go. Having an event planner help you navigate budgeting and connect you with the right vendors according to your event and budget, will save you tons of time and also enables you to work with reliable (tried and tested!) vendors.
Another thing to consider when doing events are sponsors and advertisers. Having sponsors will help tremendously. Whether it be to fill up your "engagement package", or ads that can run while attendees are "waiting" (both for online and in-person event).
Having a better understanding of your audience, concept and theme will help you find the right sponsors and advertisers; the ones that will actually be beneficial to your audience. This will provide you with a reputation of thinking about your audience and not just another "sales" driven event by using sponsors that have nothing to do with your target audience. And thirdly, you are creating and fostering meaningful relationships; your sponsors and vendors.
---
✔️ : COVID-19 SAFETY PROTOCOL
If you are planning an in-person event, ensure that together with having your guests and yourself wear a mask and practice social distancing, you can also rent stanchions together with signs, to ensure physical distancing is practiced. To take things further for extra safety, you can also rent clear dividers (you can also decorate it!) that you can put in between tables. Another option is to provide clear face shields that they can still wear, should they need to take the mask off to eat and/or drink. Adding extra preventative measures is always a good idea.
Check with your local government and public health officials about any guidelines, protocols, policies and/or regulations that you need to meet if you will be holding an event.
---
✔️ : INSURANCE + DISCLOSURES + WAIVERS
Depending on the type of event you chose, having an event insurance (use promo code PeppermintCo2020 to save 15%!) will be a good thing to have. Read through what it covers to ensure it is what your event needs. It will also be a great idea to get disclosures and waivers in place for your guests, to support the insurance that you purchased, and also, just for your, and your guests' records.
---
✔️ : BUILD AN EVENT PLANNING TEAM
Planning a corporate event in the middle of a global pandemic is no joke. It will help to hire the right people or build an in-house team. The planning team is key to make the event run smoothly. Even if it will be an online event, the planning of the timeline and switch overs between "parts" of the event are critical. The event planner should be able to detail the timeline and allot paddings for IT to work on transitions etc. Also, planning for a "commercial" or in-between "entertainment" will help keep the flow smooth (even if you are having technical problems), and also keep the audience entertained.
For online events, having an "IT" person set-up and manage what the event planner had prepared and is monitoring are very important. Having these 2 professionals in your team will take out the burden of figuring things out by yourself.
If you are working with a tight budget and think that it is unnecessary to hire event planners, you can always opt to do consultation sessions. This ensures that a professional can have a look and provide insight with regards to what you're planning to do. Experienced event planners can look at a plan and help you navigate the timelines and provide details that might have been missed.
You will also need extra help on the day-of the event and there are companies like Staff Shop, where you can hire specific help from their professional and experience roster of talents.
---
✔️ : LOOK FOR THE RIGHT PARTNERS AND VENDORS
Once you have decided whether your event is virtual, hybrid or in-person do your research. There are many great online platforms, venues, caterers, photographers etc. that would serve you well.
Partnering with online platforms and IT services is imperative for online events. Vendors that have experience with online events will be beneficial to you. This means that you won't have to baby sit them if they are to join your platform of choice for the event. Event photographers can do digital photoshoots. Always discuss your plans with your photographer or videographer of choice, so they understand what are the most important elements of the event that they should cover.
When you have decided on partners and vendors, ensure that you communicate your plans clearly so they understand the role that they will play. Providing them with a detailed plan specifically for their role (event planners can help you with this), will enable them to see and understand how to execute easier and faster. This will lessen the back and forth during the event!
PRO TIP: Within your team, always do a trial event. This will help you understand the flow better and what issues may arise. Creating a support plan is necessary. Not only will this help your audience keep connected, but also will help your team keep calm through the event.
---
✔️ : PUT TOGETHER A DETAILED PLAN
Think your event through, create a charts and timeline, you can use the old fashioned way (docs, sheets etc.), or you can also use your own software. The detailed plan will help you to see activities and tasks performed against time.
PRO TIP: Create a timeline and "responsibility" list for your team. Don't mistaken the "responsibility" list for the general timeline. The "responsibility" sheet will outline all the details of how they can execute their role. For our team, when we do an event with a very tight timeline, I lay out the responsibility needed with an exact timeframe. So if we have an hour, I break down what to do in 15-min increments. Our team lead assists in implementing these timeframes.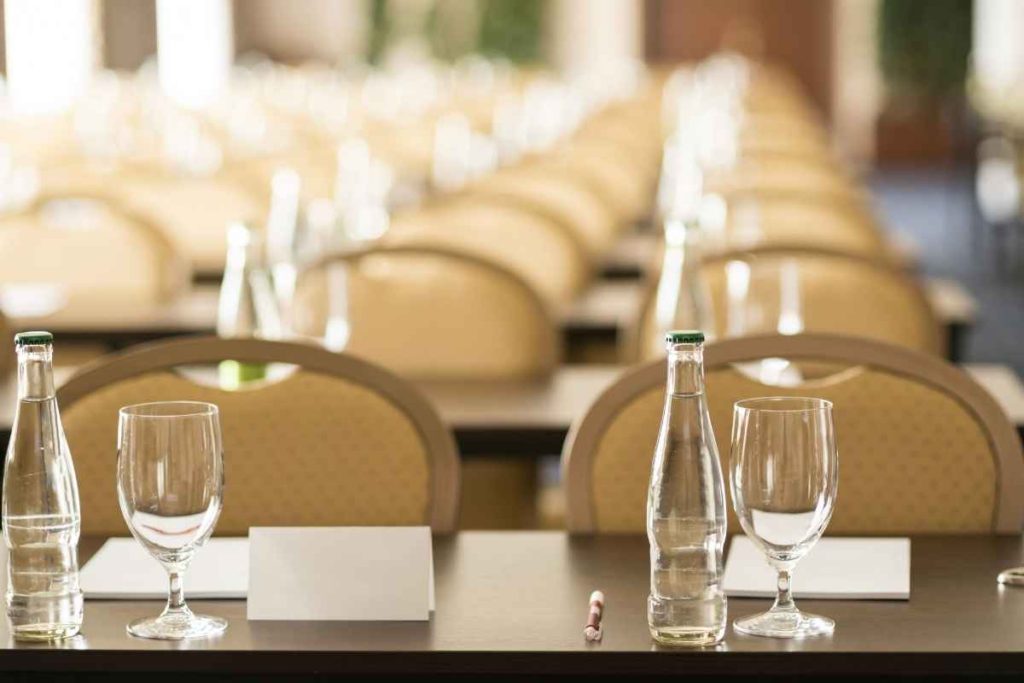 ---
✔️ : SEND OUT INVITATIONS
Even if you are planning this corporate event in a middle of pandemic, it is still advisable to send your invitation six or eight weeks before the event. It will give your invitees plenty of time to clear their schedules and arrange what is needed. If your event is open to the public, eight weeks give you a lot of space to market the event well.
Also, consider pre-registration. If you're doing an online event, you can send out the invitation to a website (as per mentioned, working with a team of IT and event planners will help!), where they can PREVIEW the event.
PRO TIP: Create a "preview" of the event and let the target audience understand what they are getting out of the event. Don't give away too much, still blow them away on the actual event. But having a preview, gives them an idea of what they are signing up for.
---
✔️ : EXECUTE
You cannot do this alone. As per mentioned earlier, build a team. Your team will help you in the execution. Per the pro-tips given earlier, if you have already done a trial of the event with your team, you have already practiced your communication and teamwork efforts. Yay! All the power to you and your team!
Planning a corporate event during a pandemic is tricky and having help from your local public health professional will help tremendously to ensure you are abiding by what your government has mandated.
---
✔️ : REVIEW THE OUTCOME
You guys are amazing to pull off what you were able to pull off! Don't forget to have a post-event meeting and review. Go over the event and write down what went well, what did not, what mistakes you should not repeat. Listen to your colleagues and attendees; their feedbacks are crucial if you want them to spread the word and come back.
PRO TIP: In your evaluation sheet for attendees, include the question "are you interested in coming back next year..", something along those lines, and we will tell you why in a bit.
We would suggest to get this post-meeting and review done 2-3 days after the event. At this time, everything is fresh and memories are easy to pull.
PRO TIP: Creating a post-event evaluation that includes number of attendees, scoring (feedback 1 out of 5), sales (if applicable) and overall impact (did it help them, did it provide the tools that they needed, did it live up to the preview and their expectation, etc.). Use the information you gathered to keep and attract more sponsors and advertisers for your event. You will also need to think about your sponsors and advertisers and help them get more quality leads. Building a relationship with your audience and your sponsors will make you a reputable and an integrity based organization.
---
If you are new to event planning or struggle with some of the elements (especially planning a corporate event in the middle of a global pandemic!), you can always contact us. We are here to help you. With years of experience in event management, we would love to help you and provide consultation sessions to walk you through your event.
corporate event during covid corporate planning event guide easy ways to plan a corporate event how to plan a corporate event