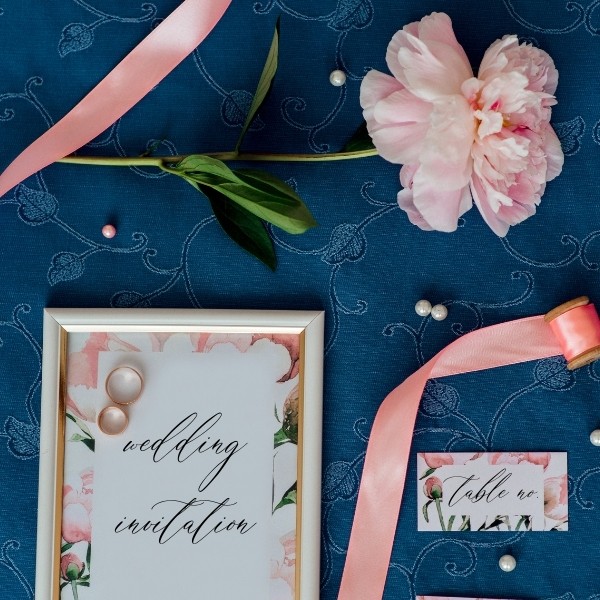 DIY Wedding Invitations: Canva Templates. Looking for easy DIY wedding invitations? Something you can easily edit and print? Gorgeous and modern designs? We got ideas for you!
Are you planning to DIY your wedding invitations? But perhaps do not want to get too complicated?
Looking for an easy and quick way to DIY beautiful wedding invitation templates? We got you!
There are great DIY wedding invitation templates out there; however, those might usually take longer to work on. These templates have wordings that you can customize! Meaning, you are definitely not starting from scratch!
This site contains affiliate links. For more info, please see our full disclosure.
We've created these gorgeous designs that you can easily customize! They are specifically designed on an 8.5″ x 11″ canvas to enable you to print at home easily on a regular printer using your choice of cardstock!
WHAT'S INCLUDED (DIY wedding invitations)
30 address labels (2.6" x 1")
3 belly bands (10.5" x 2")
ceremony sheets (4" x 9") – 2
invitations (7" x 5") – 2
menus (4" x 9") – 2
4 place cards (3.5" x 2" folded)
reception cards (6" x 5") – 2
rsvp cards (4.5" x 3.5") – 2
save-the-dates (7" x 5") – 2
seating chart/table chart (8.5" x 11")
4 table numbers (3.5" x 5.25" folded)
4 thank you cards (3" x 4")
** PRODUCT IMAGE NOT TO SCALE.
** A free Canva account is required to use these templates. A paid Canva account may be required to use certain fonts and images.
Here's a sneak peek at how to customize these DIY Wedding Invitations on Canva:
WHY WILL THIS WORK FOR YOU?
If you are planning an intimate or micro wedding and looking into DIY-ing your wedding stationeries, then this is for you. Are you looking for something super easy?
Something that you literally input all your details and be ready for printing/mailing? Then these modern yet classic designs are for you! In other words, you are at the right place!
WHY IS THIS A GOOD MATCH FOR WHAT I AM LOOKING FOR?
If you are looking for digital files that are already "done-for-you," have less customization, and are super easy to use, this is a good match.
Even if you want to send digital invitations, these templates can easily be exported as PNG images and cropped along the trim lines, ready as an attachment for your email invitations!
HOW IS THIS DIFFERENT FROM OTHER DOWNLOADABLE PRODUCTS?
These Canva templates will make it super easy for you to input your wedding details.
As all files are easily printed on the same paper size (8.5" x 11"), you can simultaneously print your designs and just easily trim them after. No-fuss printing!
You can print it on regular card stock and cut along the trim/crop marks!
WHAT IS THE MOST SIGNIFICANT ADVANTAGE OF THIS DIGITAL DESIGN?
The affordability and ease of use are the two main advantages of our digital files. Of course, these designs are also a great combination of classic and modern.
THIS IS NOT A PHYSICAL PRODUCT. DIGITAL FILES ONLY.
Templates will be ready to use right away after the completed payment. The overall size for each sheet/design/document/template is an 8.5" x 11" canvas.
HOW TO PRINT.
All sheets/designs/documents are printed on an 8.5" x 11" canvas/paper size. Ensure to select FULL BLEED printing. Best printed on card stock or heavy card stock.
In addition, you can print at home, at a local print store, or an online shop.
You will also receive a guide with video resources, steps, and links you can use to guide you. All sheets/designs/documents have crop marks to help you cut and trim the stationery designs.
Product and accessories recommendations are included and found in the folder you download. Always test print first before printing volume.
BROWSE ALL CANVA TEMPLATES HERE.
There you are! Enjoy our DIY Wedding Invitations – Canva templates!