How to ask? Bridal Party Expectations.
This site contains affiliate links. For more info please see our full disclosure.
We want to hear your story! Do you tell your bridesmaids what you expect them to do for you at your wedding?
Do you give them a ballpark of how much contribution an activity like the bachelorette, bridal shower, etc., would be? It will be safe to assume that you are close to these girls you chose to be in your bridal party, and this conversation might (or might not!) come easy.
Are financial responsibilities talked about? How comfortable were you to ask, and were they received quite openly?
Does the maid of honor automatically become the lead planner? What if your maid of honor isn't the "leader/planner" type? Do you take over as the bride and handle everything? Do you discuss this with the rest of the bridal party?
Is asking for a volunteer better for you, or do you decide what to delegate? Is there a specific bridal party expectation they have to meet?
When you were planning to 'propose' to your bridal party, is there any other reason you had to consider when you chose them? Aside from the fact, of course, that you are really close to them. Where there any other deciding factors like "this friend is not a party goer, will be hard to have fun with..", "this friend spends so much, and it might not be a good fit for the budget..", "this friend is not very creative and might not produce good plans..". Have you asked some of these questions (or something along the lines!) in your head before you decided?
HOW TO PLAN A BRIDAL SHOWER (BUDGET FRIENDLY)
We want to hear from you on how you handled your bridal party expectations! Please share with all our readers and us your story in the comments section below!
This is a no-judgment space! We understand that every situation and circumstance is different! We are opening the comments for you to let it out and share your thoughts and story!
PS: You can remain anonymous and change your name. We do not collect email addresses in the comments section. So you are safe! xx
BRIDESMAID DRESSES: SEXY STYLE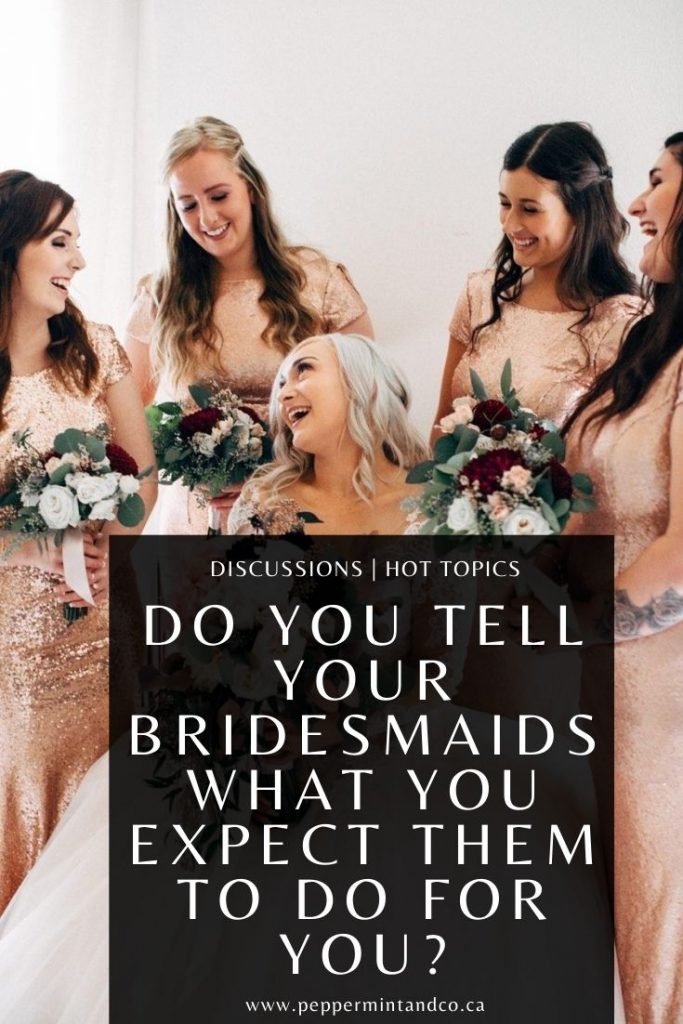 Subscribe to excitement & planning help from Engagement to Honeymoon: Ms. to Mrs. Box!