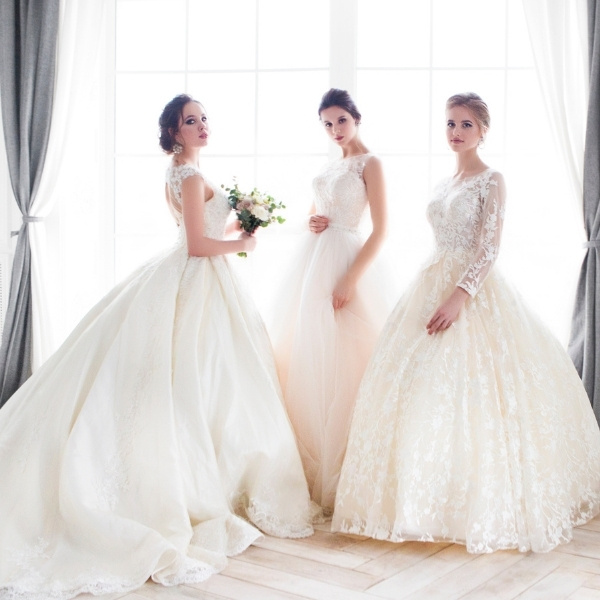 Yes! Under $800! Ballgown style bridal dresses under $800: Top 10 from David's Bridal. Luxury ball gown wedding dress? Ball gown wedding dress with sleeves? Affordable ball gown wedding dress? Wondering where you'll find wedding dress ball gowns? Princess wedding dress?
In this curated list, we are sharing our top 10 favorite ballgown style bridal dresses from David's Bridal. Almost can't believe how gorgeous they are! To think they are under $800! Great value for sure!
This site contains affiliate links. For more info please see our full disclosure.
Please note that these prices are taken from the seller and/or manufacturer at the time of posting this article. Prices may change and/or vary.
HOW TO: PREPARE FOR YOUR WEDDING DRESS SHOPPING
Let's have a closer look at these beauties!
1. Embroidered V-Neck Wedding Dress with Tulle Skirt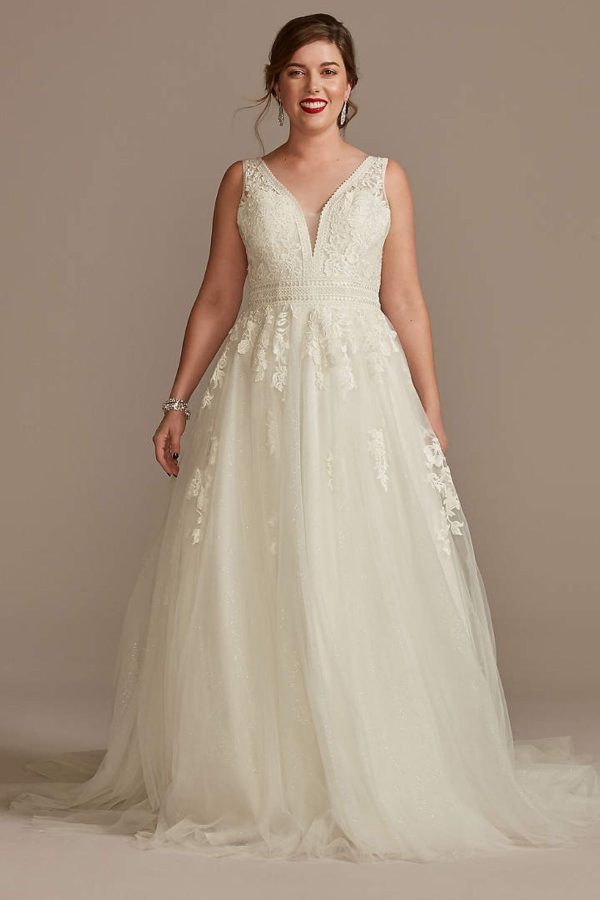 2. Glitter Floral and Tulle Layered Wedding Dress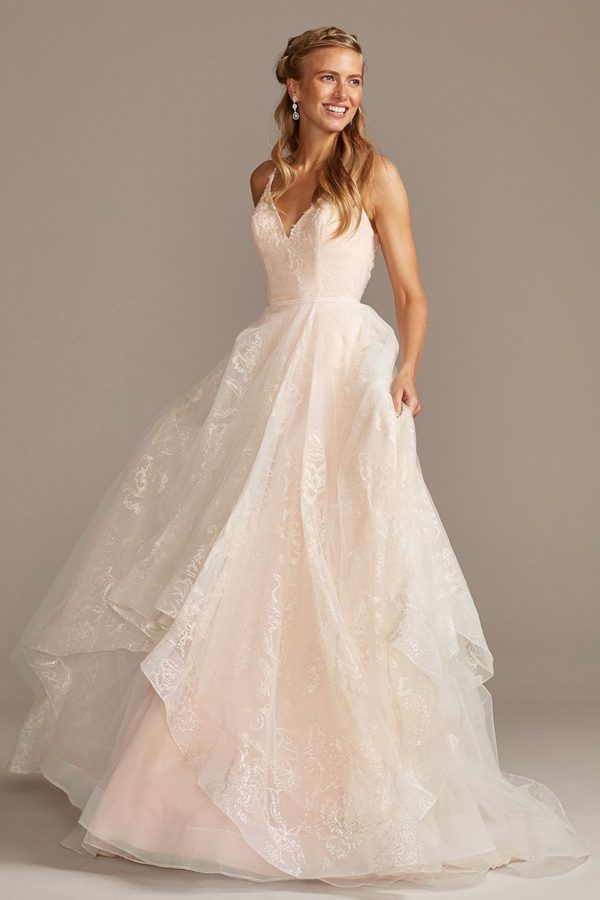 3. Off the Shoulder Satin Ball Gown Wedding Dress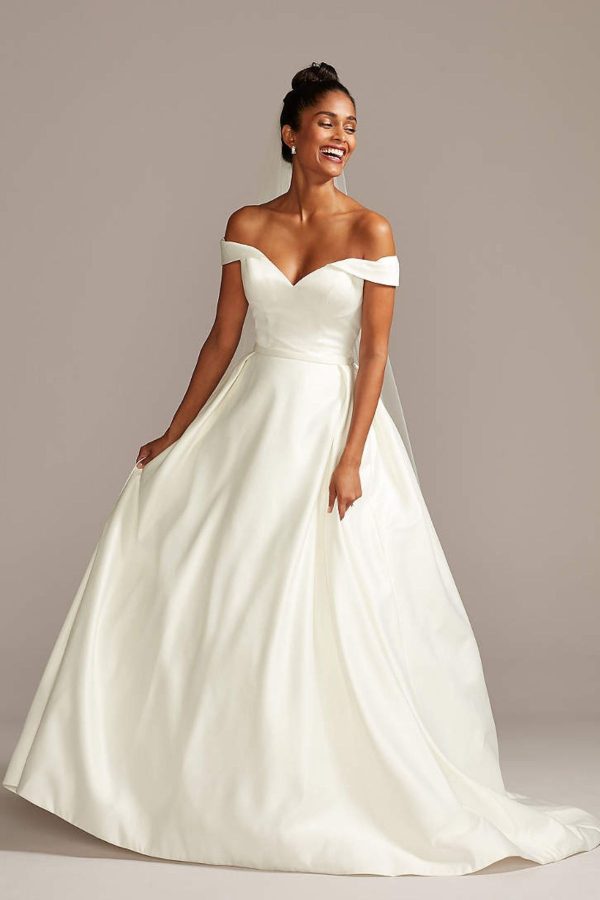 4. Strapless Crystal Floral Bodice Wedding Dress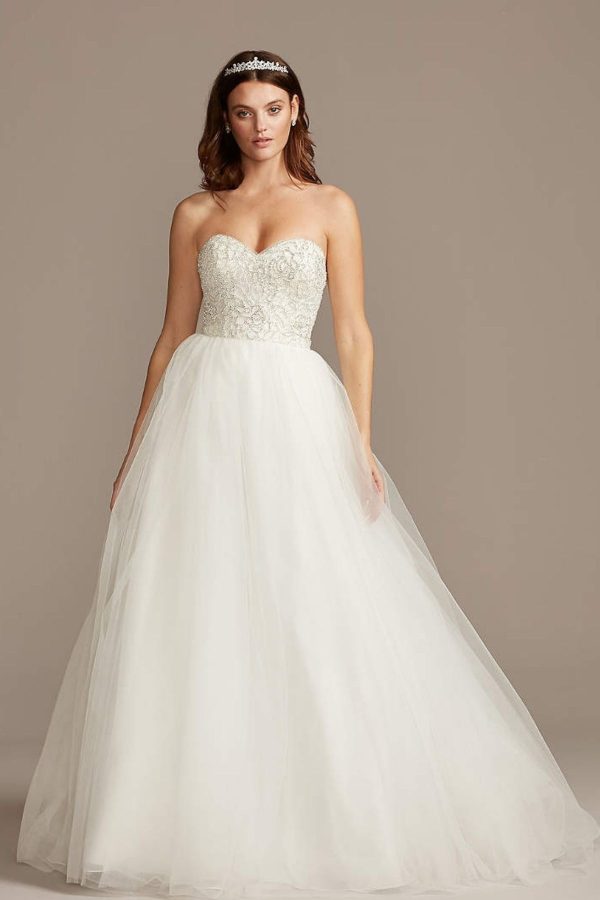 5. Lace and Organza Wedding Ball Gown with Beading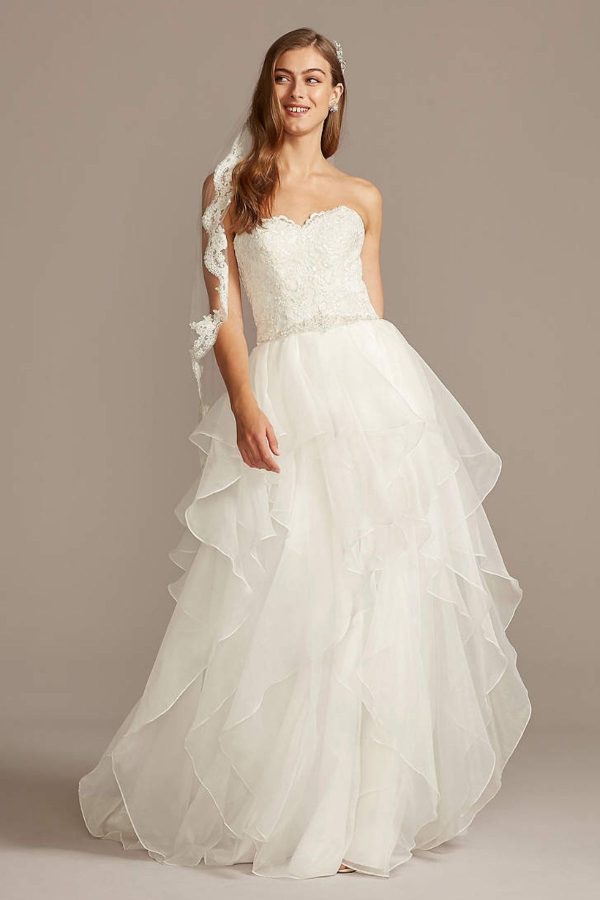 .
GET YOUR FREE WEDDING PLANNING KIT

6. Garza Ball Gown Wedding Dress with Double Straps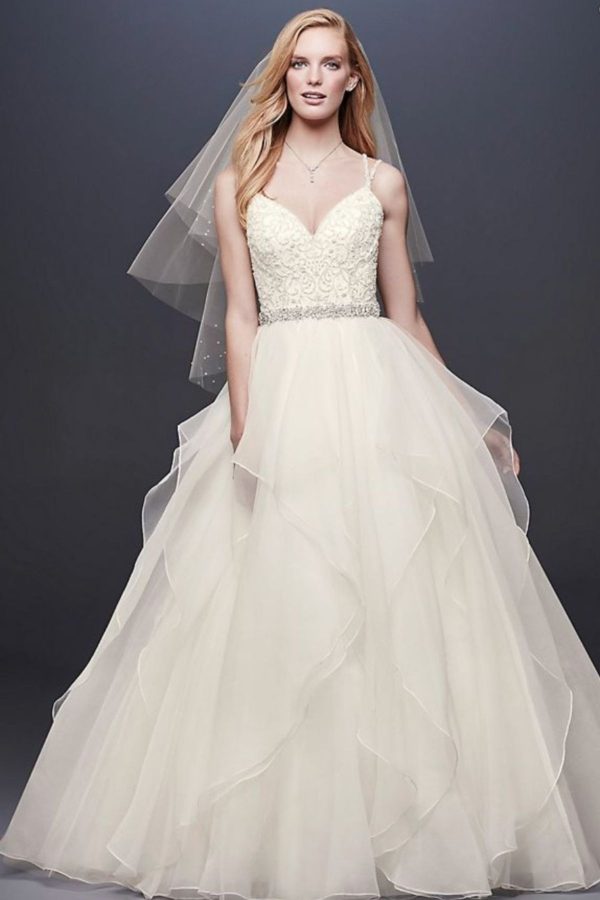 7. White by Vera Wang Rose Print Plus Wedding Dress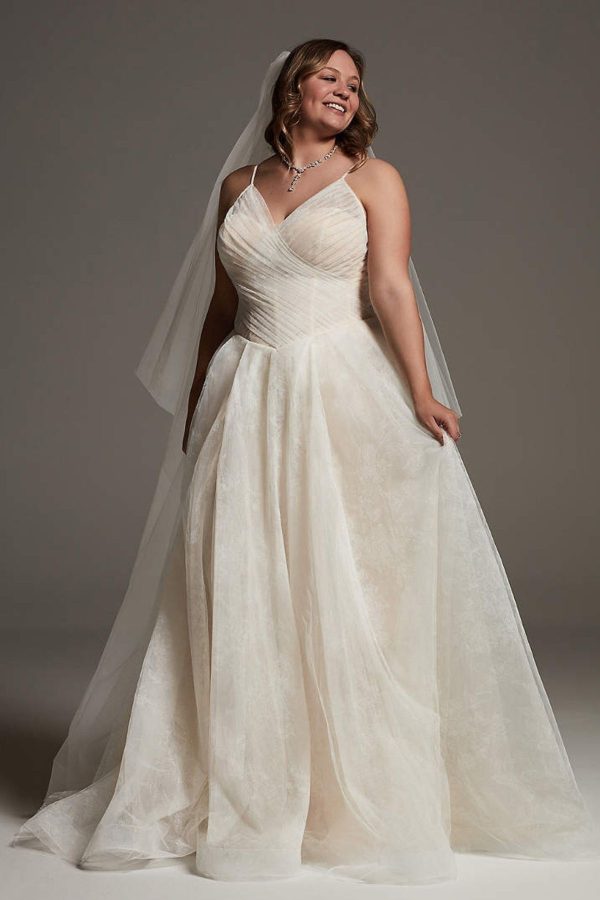 8. High-Neck Lace and Tulle Corset Wedding Dress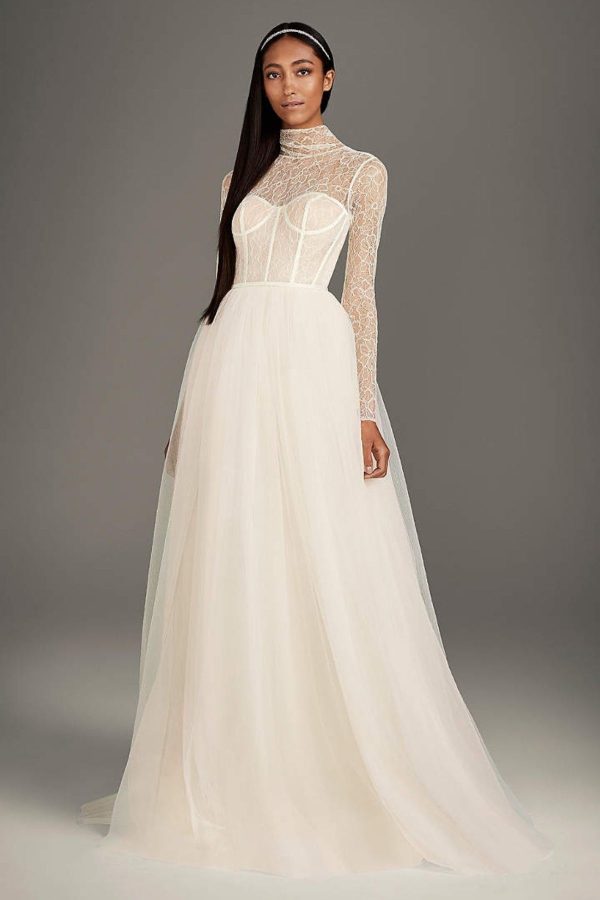 9. 3D Floral Bodice Tulle Plus Size Wedding Dress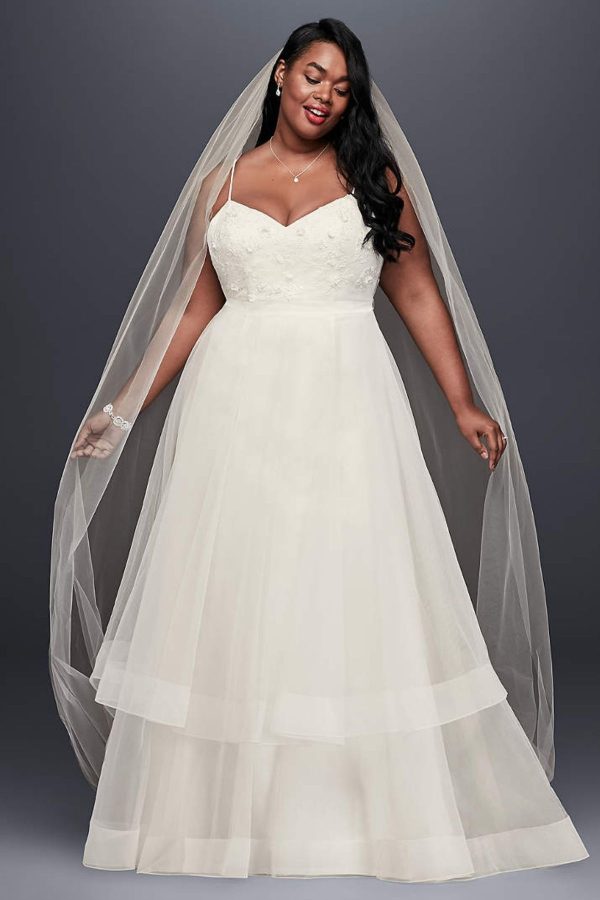 10. Sequin Tulle Petite Ball Gown with Tiered Skirt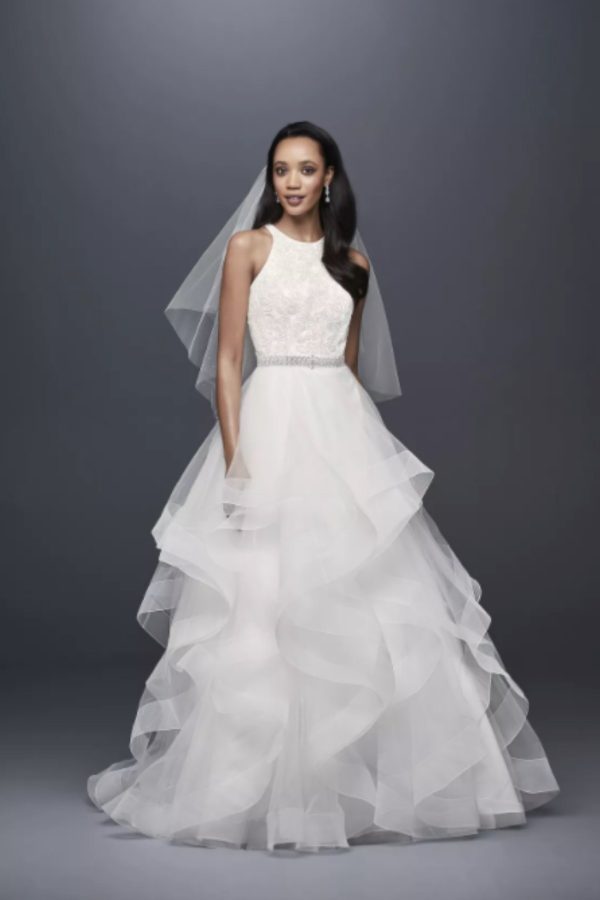 There you have it! Ballgown style bridal dresses under $800: Top 10 from David's Bridal! Check out our fashion section for more bridal dress favorites!